EE
Baltic
Birds — earrings made of yellow gold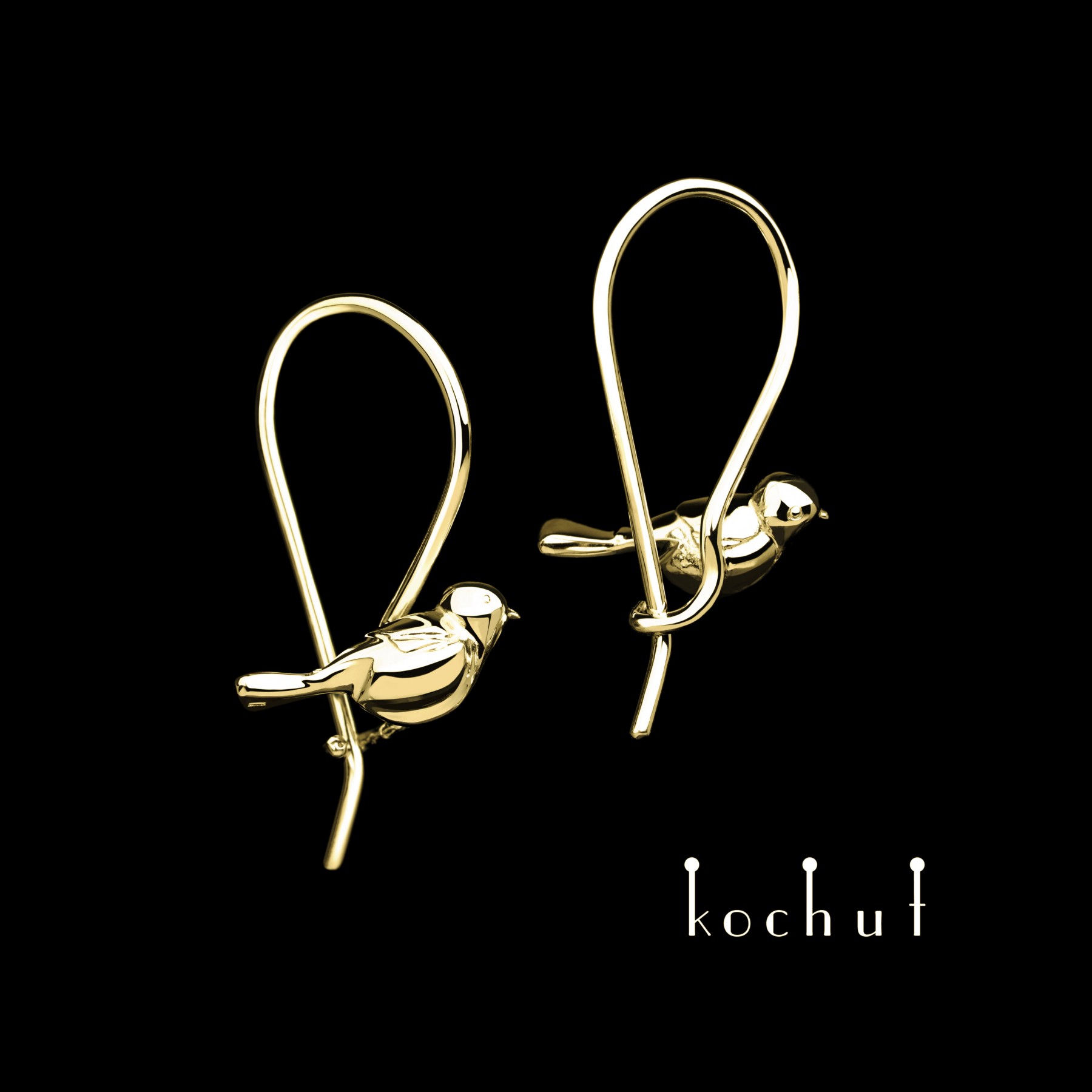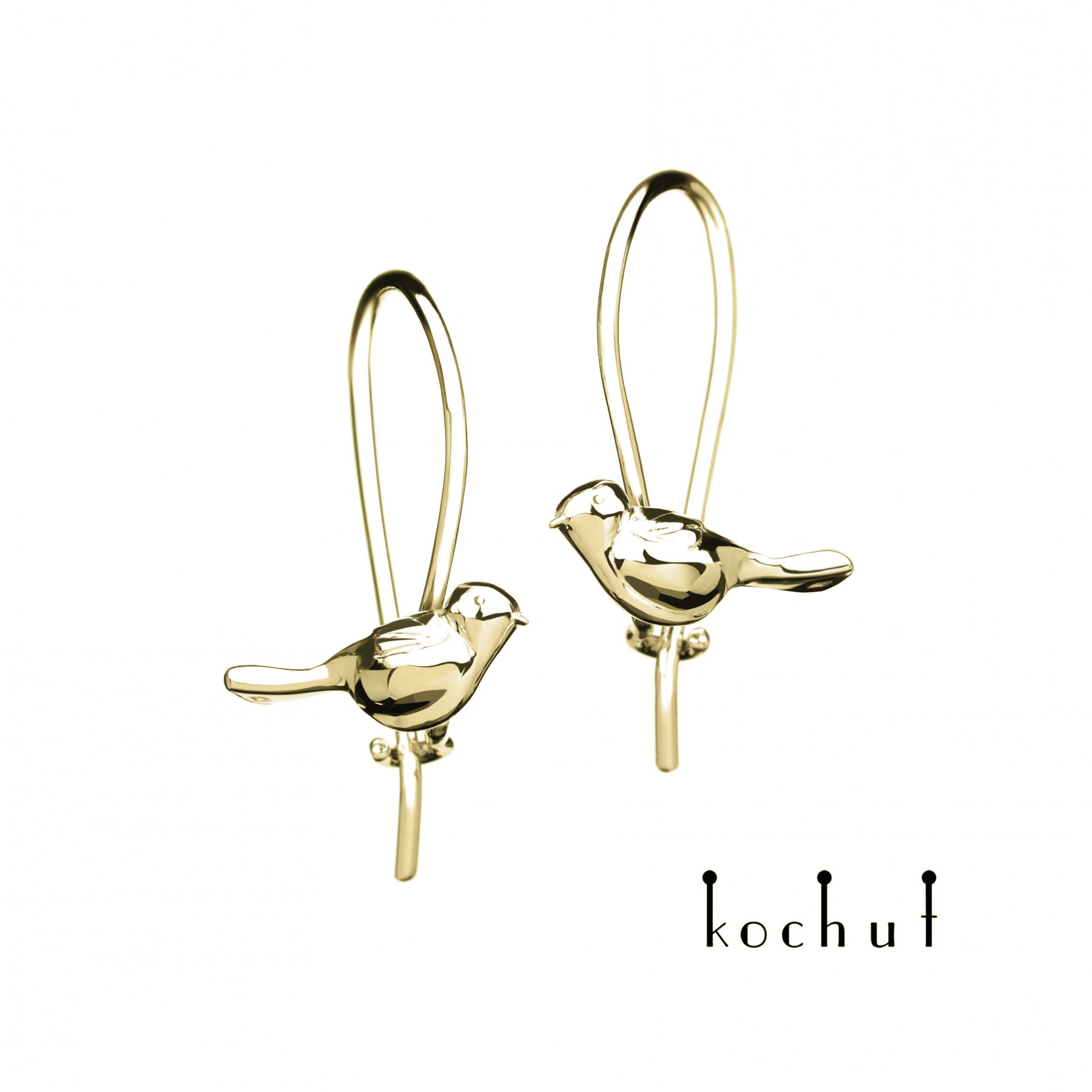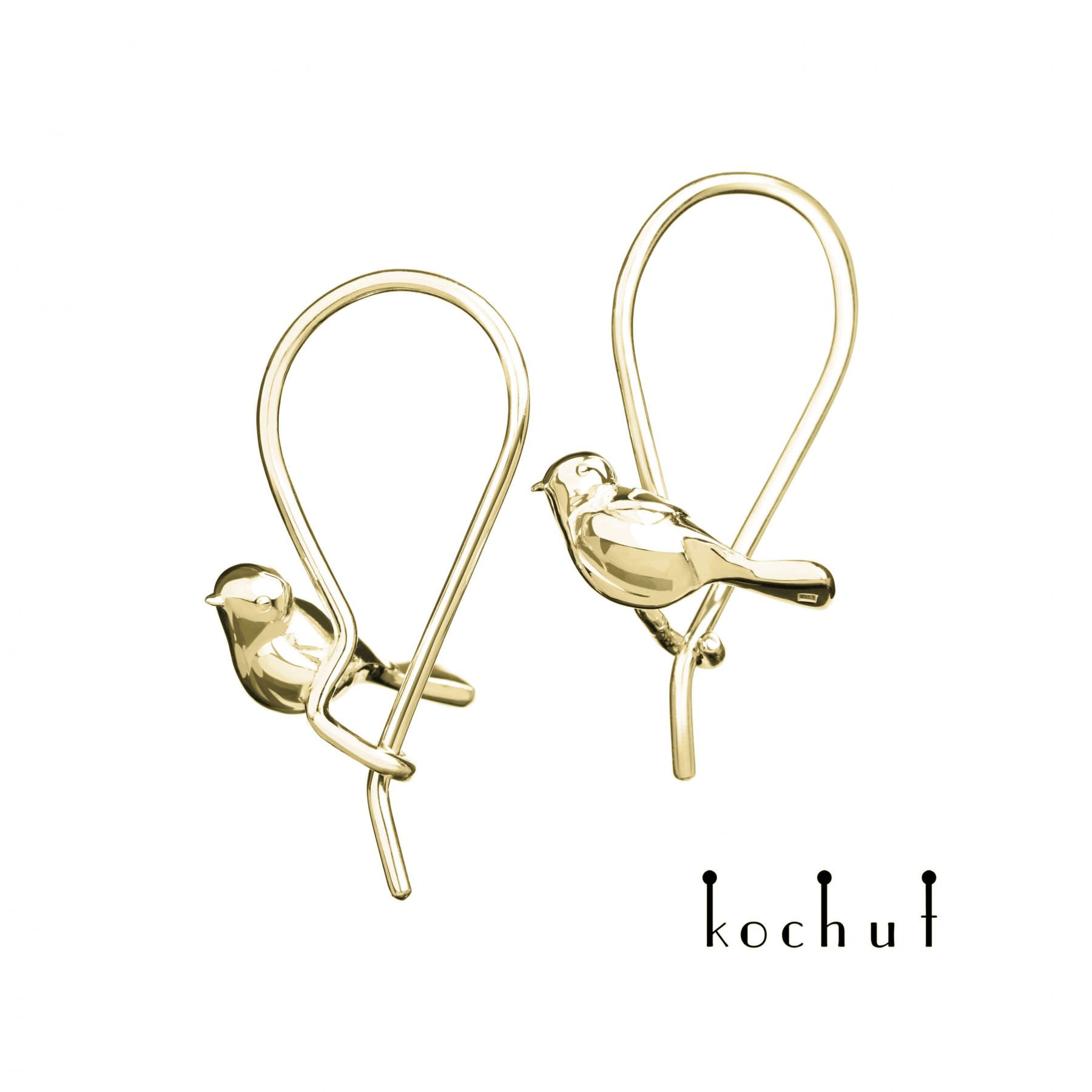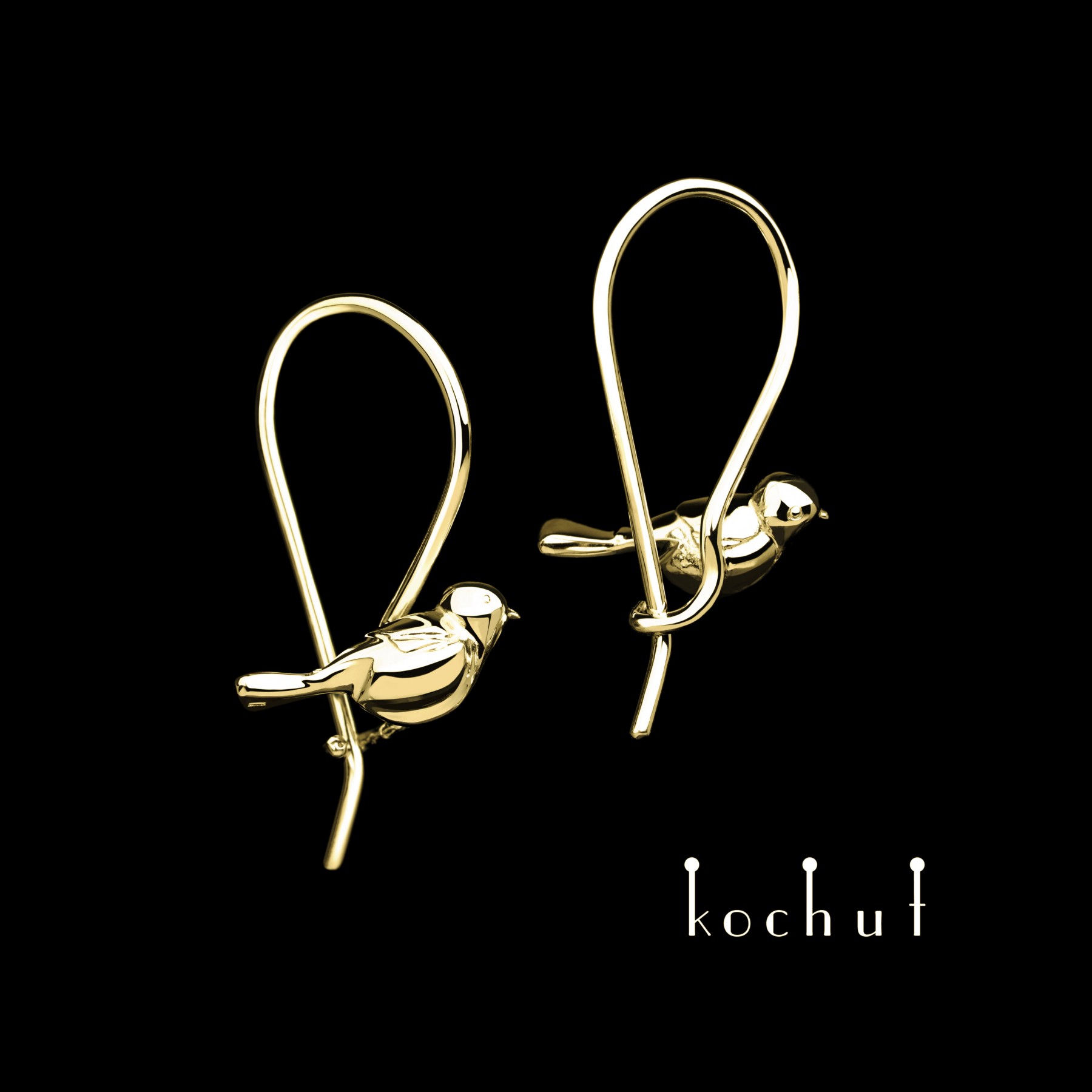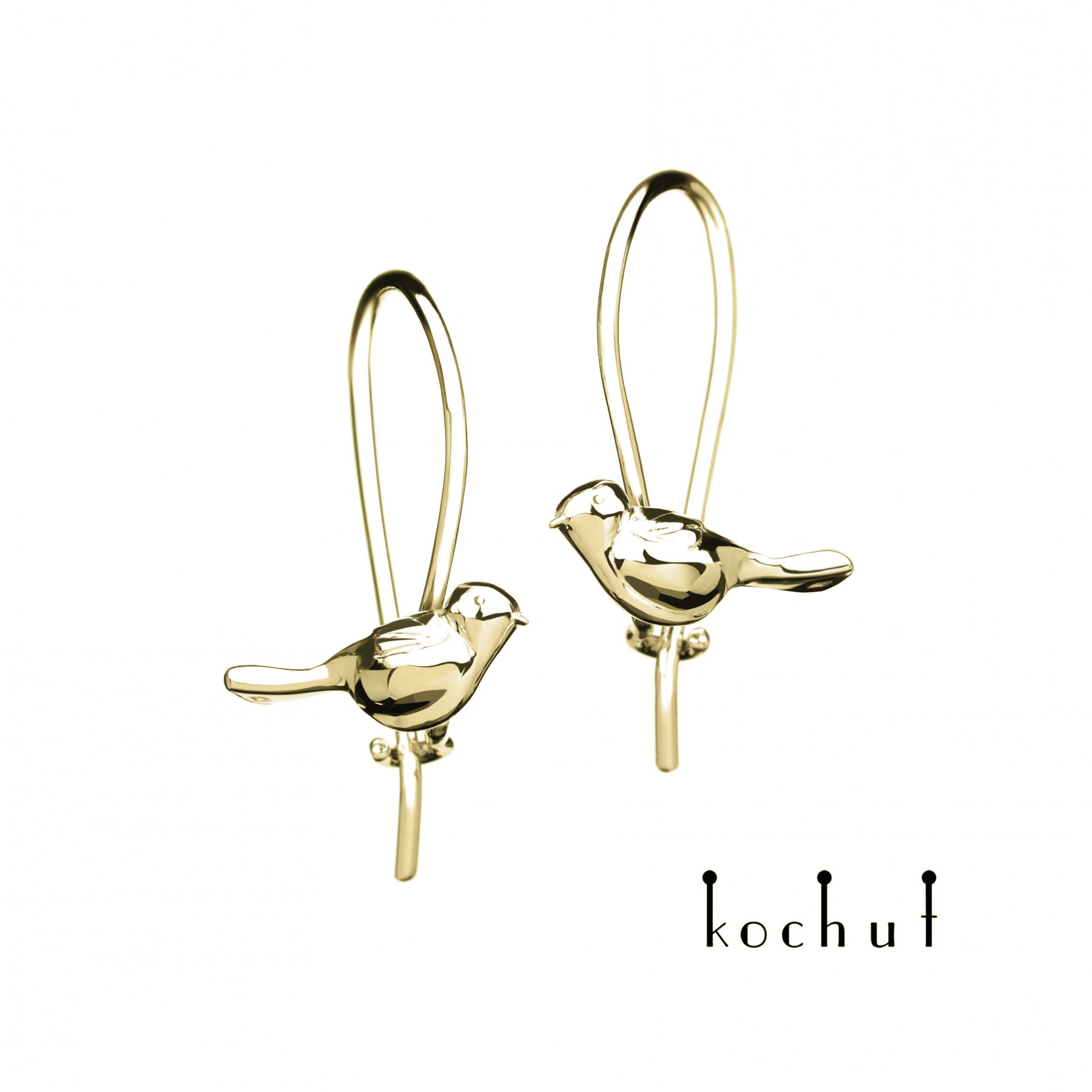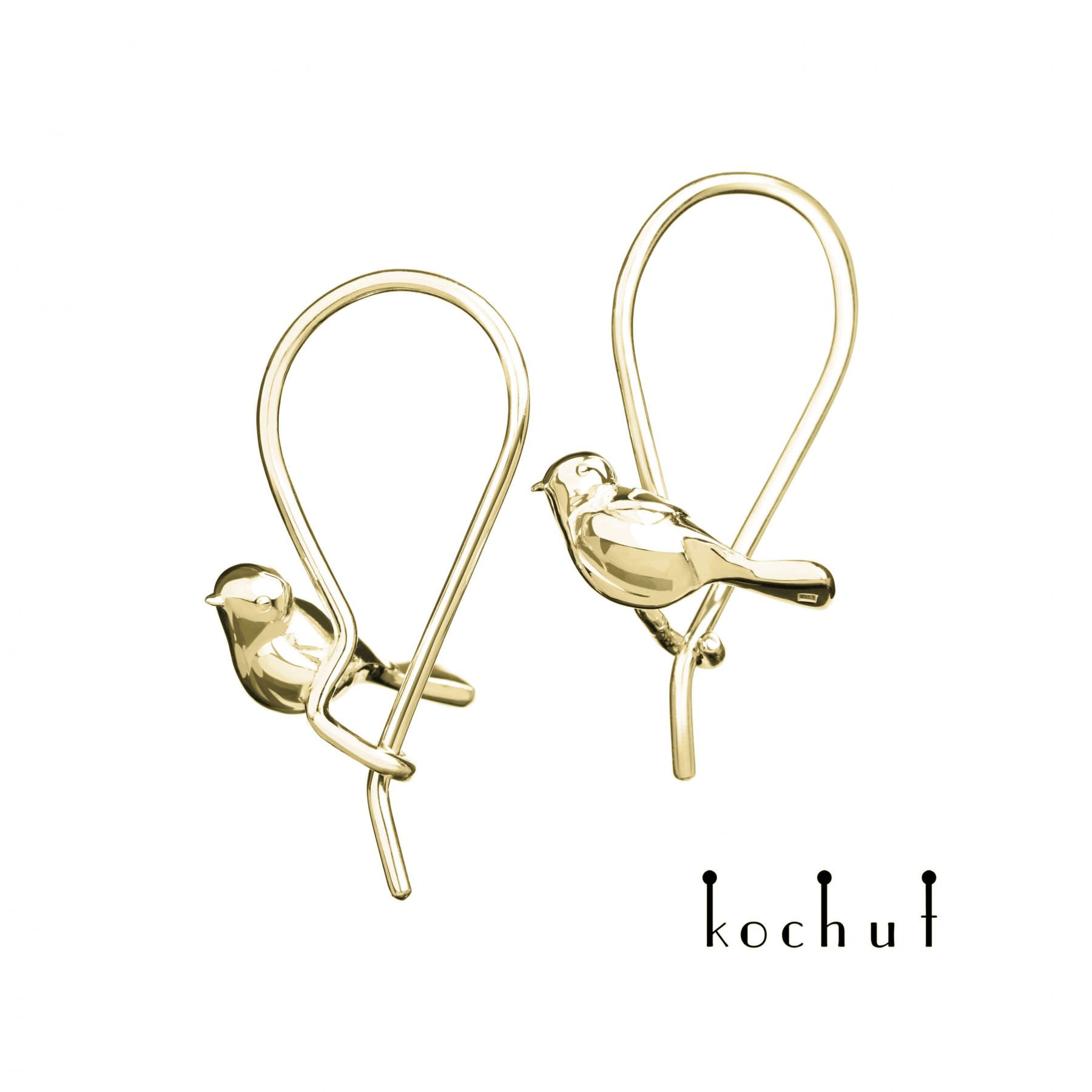 Birds — earrings made of yellow gold
Out of stock
Selle mudeli muud variandid:
Kirjeldus
The world-famous philosopher Osho once said the following: «If you catch a bird, do not keep it in a cage. Do not conduct yourself such that the bird wishes to fly away from you but cannot. Conduct yourself in a way such that the bird could fly away but does not wish to. »
Birds have always held great symbolic significance for humans. Swallows are associated with spring and her warmth. Doves represent peace and happiness. The swan symbolizes fidelity and angelic beauty.
Birds have come a much farther way on their evolutionary path than humans have. For millions of years, they have explored our planet and felt the freedom of flight. Their lofty independence catches our eyes and makes our hearts flutter just as they, the conquerors of the heavens, flutter their wings.
Some myths even say that the human soul is a bird that cuts through thick clouds in search of paradise. And isn't is marvellous to hear the birds singing in the woods when the first signs of spring arrive?
We created earrings from the «Birds» collection according to a model of forest song, the breath of spring and a gold flash of delicate wings. We designed these earrings to captivate the hearts of beautiful women.
The earrings were made in the shape of charming birds, ready to dance about the skies like ballerinas in Swan Lake at a moment's notice. They are as light as air and as soft as the marshmallow clouds through which they soar. A gold French clasp adds charm and sense of delicacy to these earrings, which are perfect for any woman that is pure of heart.
The golden bird fluttered out on to a branch to offer a forest song from mother spring.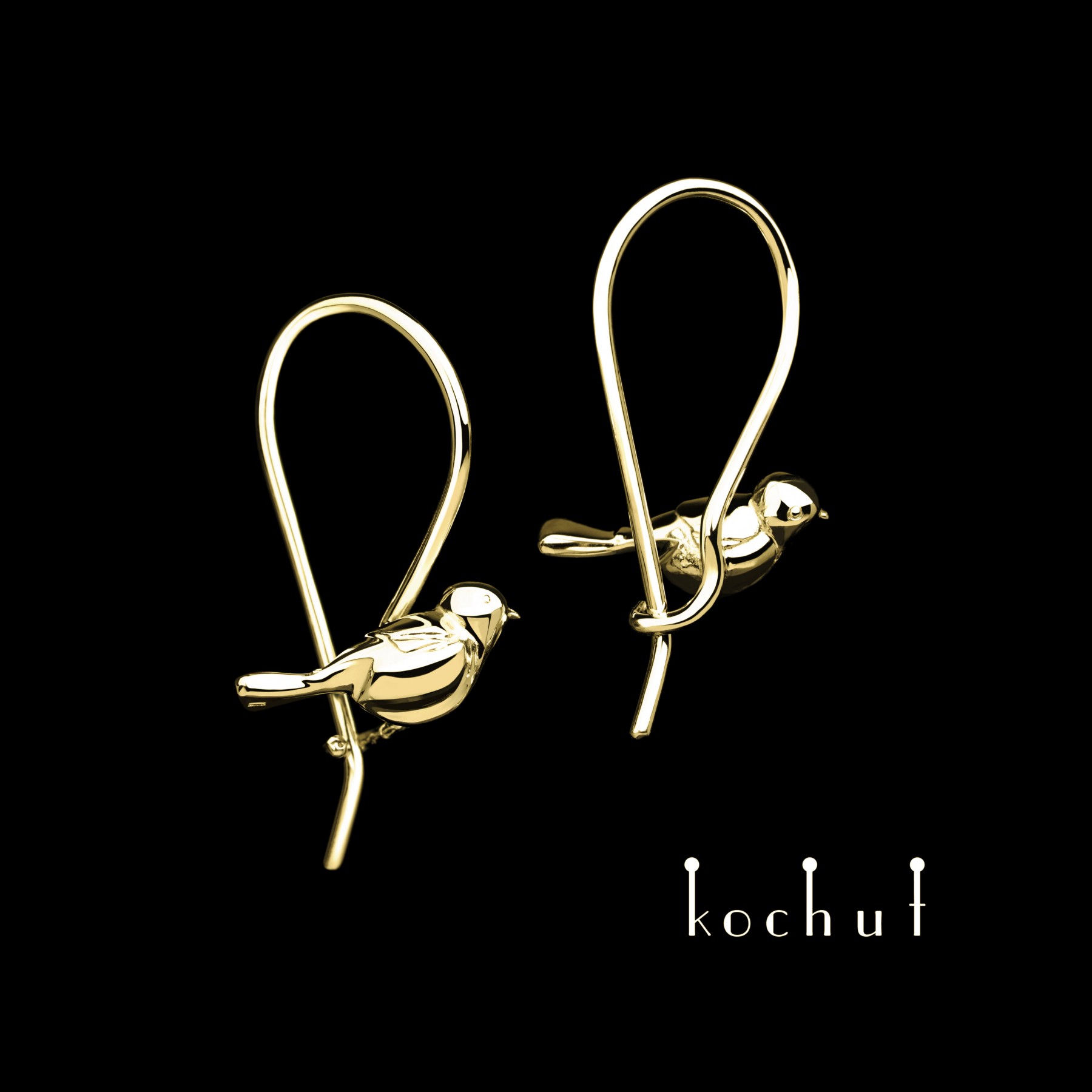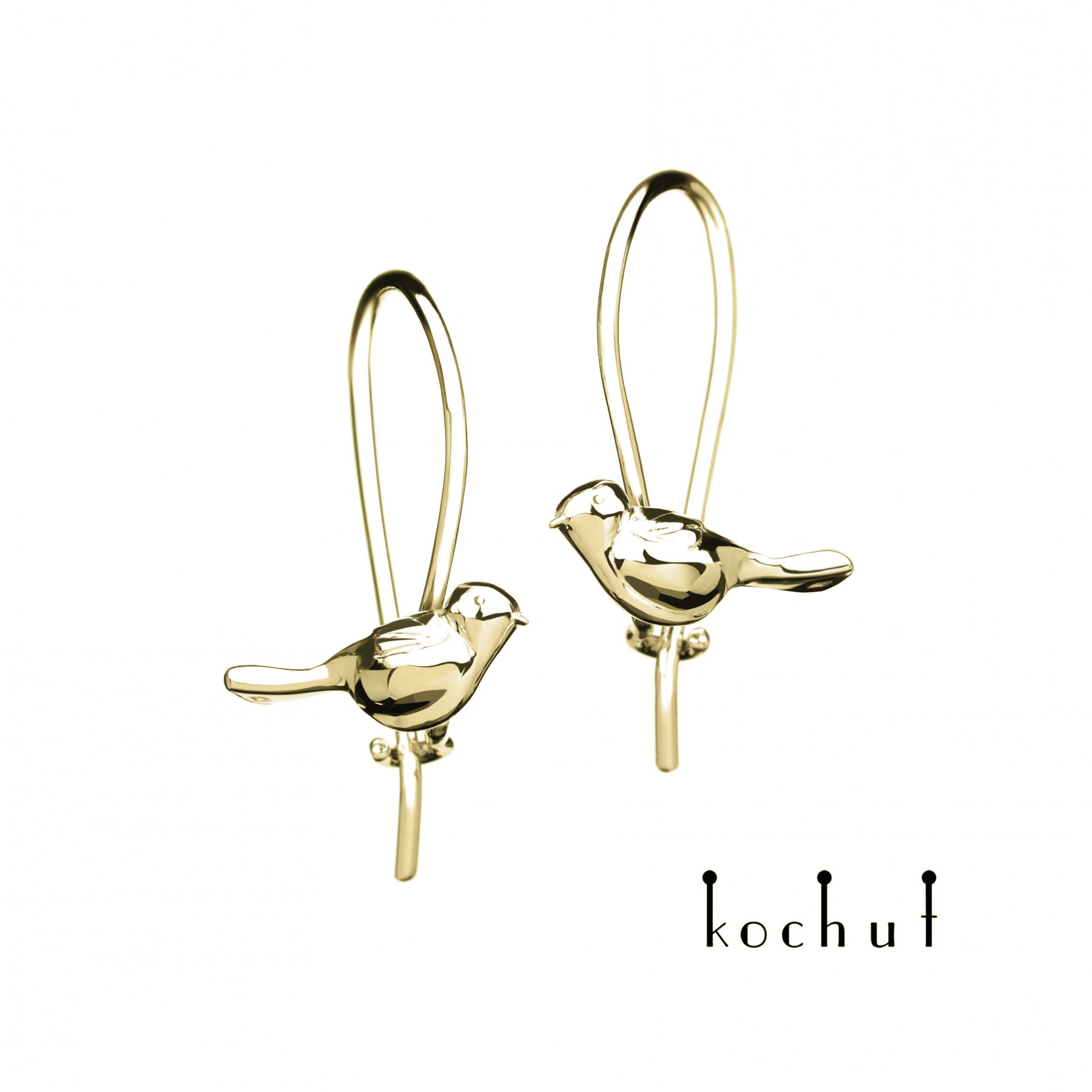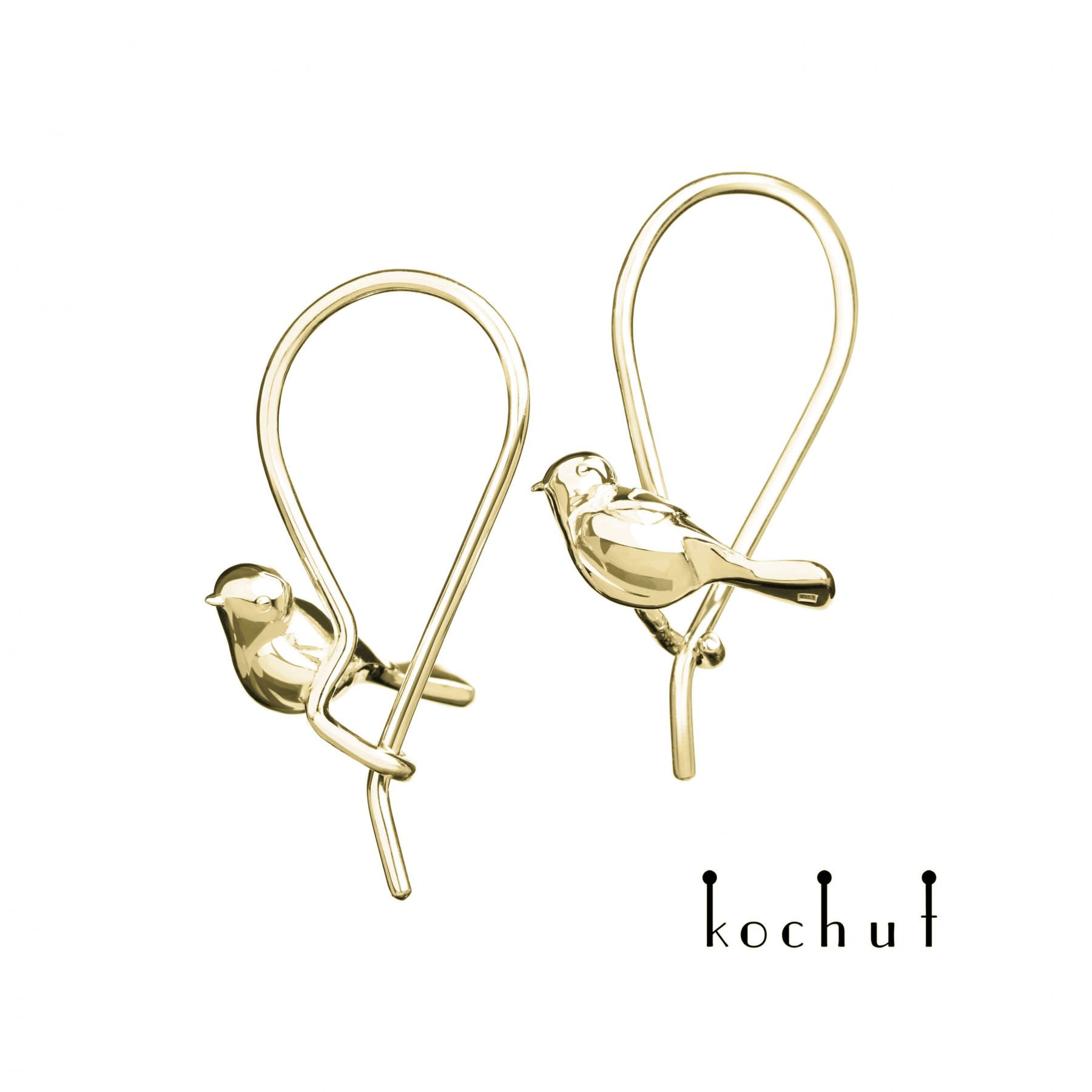 Privaatsuseelistuste keskus
Kui külastate mõnda veebisaiti, võib see salvestada või saada teavet teie brauserist, peamiselt küpsiste kujul. See teave võib puudutada teid, teie eelistusi, teie seadet või seda võib kasutada saidi ootuspäraseks toimimiseks. Seda teavet ei kasutata tavaliselt teie tuvastamiseks, kuid see võib pakkuda teile isikupärastatumat veebis surfamise kogemust. Võite teatud tüüpi küpsiseid keelata või takistada nende toimimist. Lisateabe saamiseks ja vaikesätete muutmiseks klõpsake erinevate kategooriate pealkirjadel. Siiski peaksite teadma, et teatud tüüpi küpsiste blokeerimine võib mõjutada teie kogemust saidil ja teenuseid, mida saame pakkuda. Rohkem informatsiooni.
Nõutavad küpsised
Alati Aktiivne
Need küpsised on veebisaidi funktsioneerimiseks hädavajalikud ja neid ei saa välja lülitada. Tavaliselt käivituvad need ainult vastusena kasutaja toimingutele, nagu teatud teenuste taotlemine, privaatsuseelistuste seadmine, sisselogimine või vormide täitmine. Saate seadistada oma veebibrauseri neid küpsiseid blokeerima või nende eest hoiatama, kuid sait kaotab sel juhul osa oma funktsioonidest. Need küpsised ei salvesta isikut tuvastavat teavet.
Need küpsised võimaldavad meil lugeda nii meie saidi külastuste arvu kui ka liikluse allikaid, et saaksime selle toimivust mõõta ja parandada. Need aitavad meil teada saada, milliseid lehti külastajad sageli vaatavad ja millised on kõige vähem populaarsed. Kogu teave, mida need küpsised koguvad, on integreeritud ja seega anonüümne. Kui te ei luba neid küpsiseid kasutada, ei saa me teada, millal te meie saidile sisenesite ja me ei saa selle toimivust.
Need küpsised võimaldavad veebisaidil pakkuda täiustatud kasutajafunktsioone, mis muudab teie sirvimiskogemuse isikupärasemaks. Neid saab paigaldada kas meie ise või kolmandad osapooled, kelle teenused oleme oma lehtedele lisanud. Kui te ei luba nende küpsiste kasutamist, ei pruugi mõned või kõik teenused õigesti või üldse töötad
Reklaam ja sotsiaalmeedia
Neid küpsiseid võivad meie veebisaidi kaudu kasutada meie reklaamipartnerid. Neid saab kasutada teie huvide profiilimiseks ja teie reklaamihuvide kuvamiseks teistel saitidel. Need küpsised ei salvesta otseselt isikut tuvastavat teavet, vaid pigem tuvastavad teie veebibrauseri ja seadme. Kui te ei luba nende küpsiste kasutamist, saate vähem isikupärastatud reklaame.