EE
Baltic
A symphony in metal ...
... this occurs when the chemical elements generated by Nature countless years ago in the abyss of the Universe's unknowable past emerge and make themselves known to us. It is when they slowly melt under the heat of a flame to form alloys of precious metals. It is when they acquire forms, colours and scope under the guidance of an expert hand. To become truly exceptional, they are subjected to enormous mechanical stress, blows from steel and the tortuous manipulations of the jeweller's tools. It is when, at long last, a piece's essence is revealed, the sum of all of its gradual transformations, deformations, mutations and structural alterations, both molecular and superficial. This is how gold is tempered. This is how we do what we have loved to do for a long time, even before we realized it.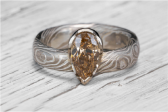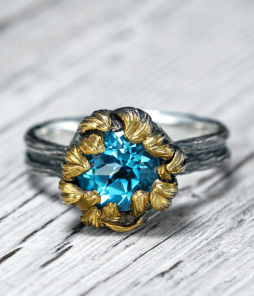 Epic stories in every detail
"Inspiration lends its strength to people and brings them a sense of fulfilment by offering the opportunity to dedicate oneself to a cause that evokes wonderous emotions and creates unforgettable moments in life." - the Kochut brothers.
Our Advantages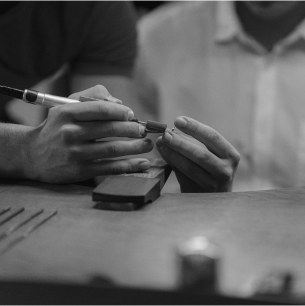 Individualized Approach
Experience an individualized approach to each order with the ability to track your purchase at each stage of production.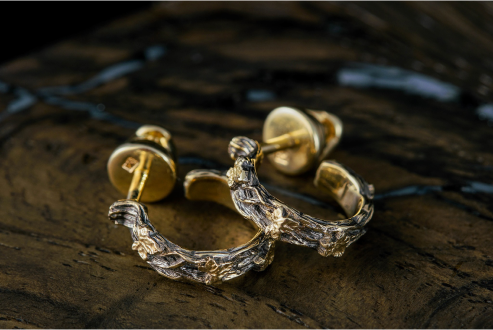 Finished Jewelry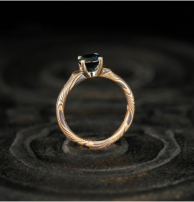 We have a wide range of jewelry available for purchase today, which means you don't have to wait for a piece to be finished to acquire something extraordinary. The larger part of our stock consists of pendants and various models of rings. These pieces are marked as "In Stock" on our online jewelry store.
Inimitable Works
All our jewelry is hand-crafted and designed using either 3D modelling or wax casting to ensure workmanship of exceptional quality as well as a unique feel and look for each product.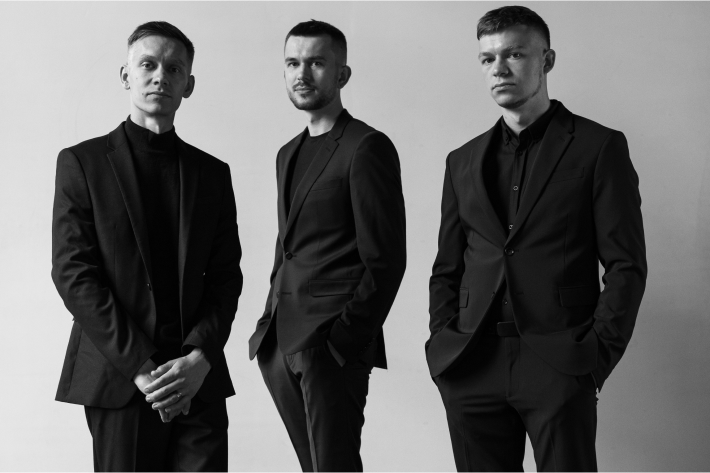 Brand History
Our path as jewellers is a search for novelty that has been going on for nine years. We are still unsure as to what led us three brothers to make a workshop at home in 2011 and come together to make something that could be called jewelry. Smooth fingers whose prints were long sanded away intuitively melded disparate metals and stones. Bold imagination drew wildly unfamiliar sketches that had never been seen before in the world of jewelry. We thought it was fantastical to take the thing that is most precious in nature and create from it something for the most precious thing in the world - humankind.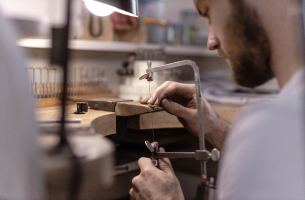 Incidentally, while we're on the subject of people, we have a truly amazing team that now prepares products for people around the world from our workshop in a small Ukrainian town. We have thousands of subscribers on social networks as well as partners abroad. All of these people are overflowing with the main ingredients of our products - freedom and love."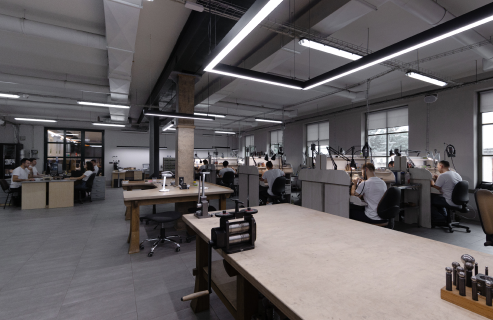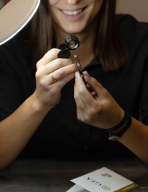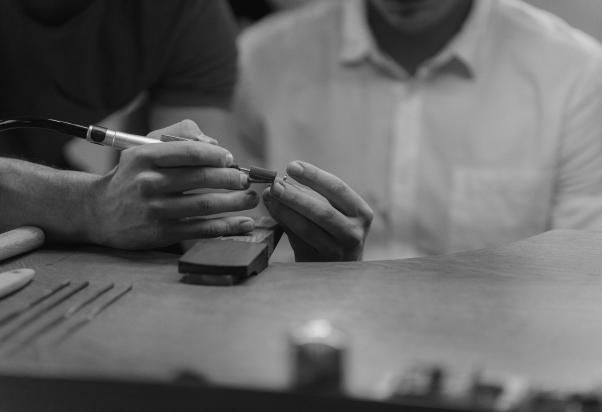 Just as artists place their signatures on their paintings, so must the jeweller position and present the pieces they create as a part of themself.
Yuriy Kochut
Jewelry to order
KOCHUT jewelry is made by hand, starting with 3D modeling or using wax, which ensures high quality workmanship and uniqueness of each product
Make an order
From a workshop at home in Uzhhorod to a jewelry boutique in Vienna
From a workshop at home in Uzhhorod to a jewelry boutique in Vienna
Privaatsuseelistuste keskus
Kui külastate mõnda veebisaiti, võib see salvestada või saada teavet teie brauserist, peamiselt küpsiste kujul. See teave võib puudutada teid, teie eelistusi, teie seadet või seda võib kasutada saidi ootuspäraseks toimimiseks. Seda teavet ei kasutata tavaliselt teie tuvastamiseks, kuid see võib pakkuda teile isikupärastatumat veebis surfamise kogemust. Võite teatud tüüpi küpsiseid keelata või takistada nende toimimist. Lisateabe saamiseks ja vaikesätete muutmiseks klõpsake erinevate kategooriate pealkirjadel. Siiski peaksite teadma, et teatud tüüpi küpsiste blokeerimine võib mõjutada teie kogemust saidil ja teenuseid, mida saame pakkuda. Rohkem informatsiooni.
Nõutavad küpsised
Alati Aktiivne
Need küpsised on veebisaidi funktsioneerimiseks hädavajalikud ja neid ei saa välja lülitada. Tavaliselt käivituvad need ainult vastusena kasutaja toimingutele, nagu teatud teenuste taotlemine, privaatsuseelistuste seadmine, sisselogimine või vormide täitmine. Saate seadistada oma veebibrauseri neid küpsiseid blokeerima või nende eest hoiatama, kuid sait kaotab sel juhul osa oma funktsioonidest. Need küpsised ei salvesta isikut tuvastavat teavet.
Need küpsised võimaldavad meil lugeda nii meie saidi külastuste arvu kui ka liikluse allikaid, et saaksime selle toimivust mõõta ja parandada. Need aitavad meil teada saada, milliseid lehti külastajad sageli vaatavad ja millised on kõige vähem populaarsed. Kogu teave, mida need küpsised koguvad, on integreeritud ja seega anonüümne. Kui te ei luba neid küpsiseid kasutada, ei saa me teada, millal te meie saidile sisenesite ja me ei saa selle toimivust.
Need küpsised võimaldavad veebisaidil pakkuda täiustatud kasutajafunktsioone, mis muudab teie sirvimiskogemuse isikupärasemaks. Neid saab paigaldada kas meie ise või kolmandad osapooled, kelle teenused oleme oma lehtedele lisanud. Kui te ei luba nende küpsiste kasutamist, ei pruugi mõned või kõik teenused õigesti või üldse töötad
Reklaam ja sotsiaalmeedia
Neid küpsiseid võivad meie veebisaidi kaudu kasutada meie reklaamipartnerid. Neid saab kasutada teie huvide profiilimiseks ja teie reklaamihuvide kuvamiseks teistel saitidel. Need küpsised ei salvesta otseselt isikut tuvastavat teavet, vaid pigem tuvastavad teie veebibrauseri ja seadme. Kui te ei luba nende küpsiste kasutamist, saate vähem isikupärastatud reklaame.