EE
Baltic
Jewelry in Stock
Jewelry in Stock
In addition to made-to-order jewelry, you can purchase products from us without having to wait for them to be made. The majority of items currently available for purchase are pendants and various models of rings.
Buy now
Wedding Rings
Our Kochut Jewelry Workshop has a wide range of unique and ready-made wedding rings. You can find gold and silver models among our stock, as well as rings crafted from combinations of different metals. We use a variety of precious stones such as emeralds, rubies, sapphires, diamonds and more to adorn our rings. However, beautiful as these works are, these rings are not our feature pieces.
Pick up wedding rings
Engagement Rings
We always do our best to avoid falling into patterns, so we do not make stamped jewelry of any kind. Even our simplest pieces have an extraordinary sense of style. Each of our handmade rings has a certain meaning and symbolism behind it because we always strive to create jewelry that conveys a story to those who admire it.
Choose a ring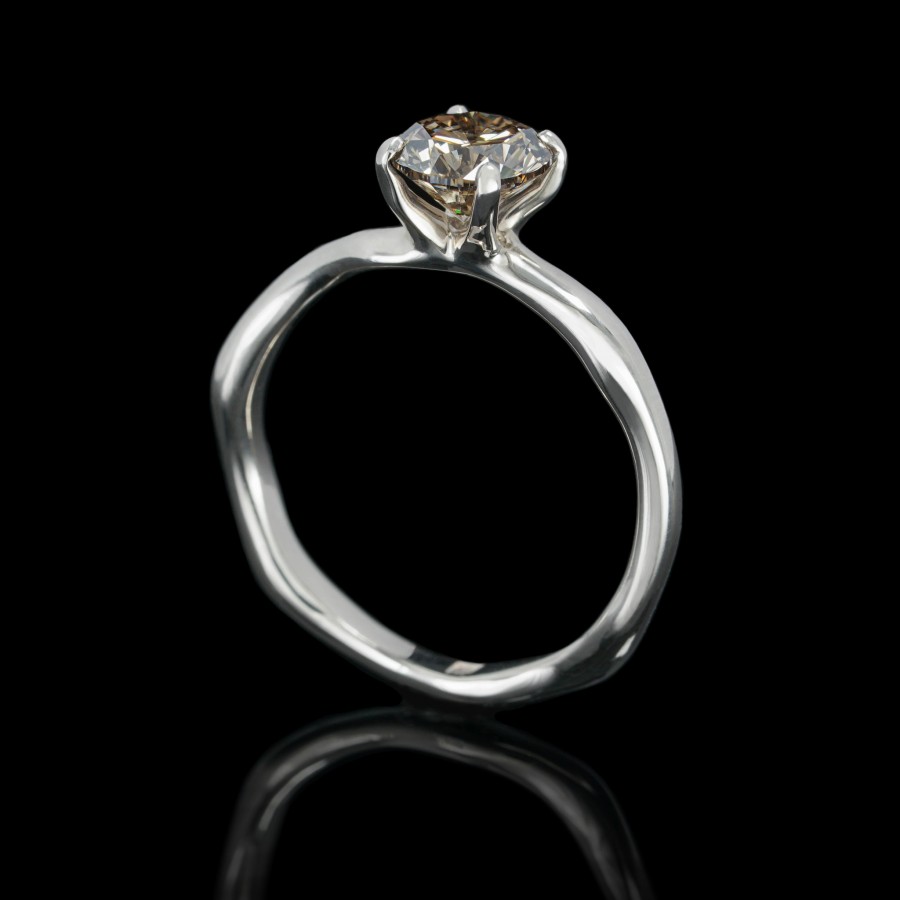 Collections
All of the jewelry presented here is united by a common design and prominent motifs. You can choose your favourite pieces from our various series and collect those that are closest to your heart.
View all collections
Rings
Rings have been an iconic form of jewelry for centuries. People have long worn rings on their fingers in order to emphasize their status, mood, state of mind, beliefs, or as a symbol of friendship, love and fidelity. Rings can be forged in a plethora of different shapes, spun from silver or gold, and can contain different inserts such as precious stones, rough crystals, pearls and much more.
Buy rings
Sets
A lone ring, a pair of earrings, or a single pendant is often not enough for a fully realized, truly remarkable look. Our craftsmen create sets of jewelry designed around a specific model with such instances in mind.
View all sets
Unique Mokume-gane Jewelry
Unique Mokume-gane Jewelry
Mokume-gane is an ancient Japanese technique that craftsmen employed to make samurai swords, knives and other types of edged weapons. This form of metalworking did not reach Europe until the 19th century. We use Mokume-gane to create rings, pendants, earrings and other jewelry for both women and men, and you can purchase these incredible works exclusively from Kochut Jewelry.
Pick up jewelry
For Men
Men often adhere to a minimalist philosophy when selecting jewelry for themselves. They are very careful in their choice because each work is not simply a refined piece of gold or silver to wear on their person. Rather, the piece will become an accessory that best emphasizes a man's character and his outlook on life.
Men's Jewelry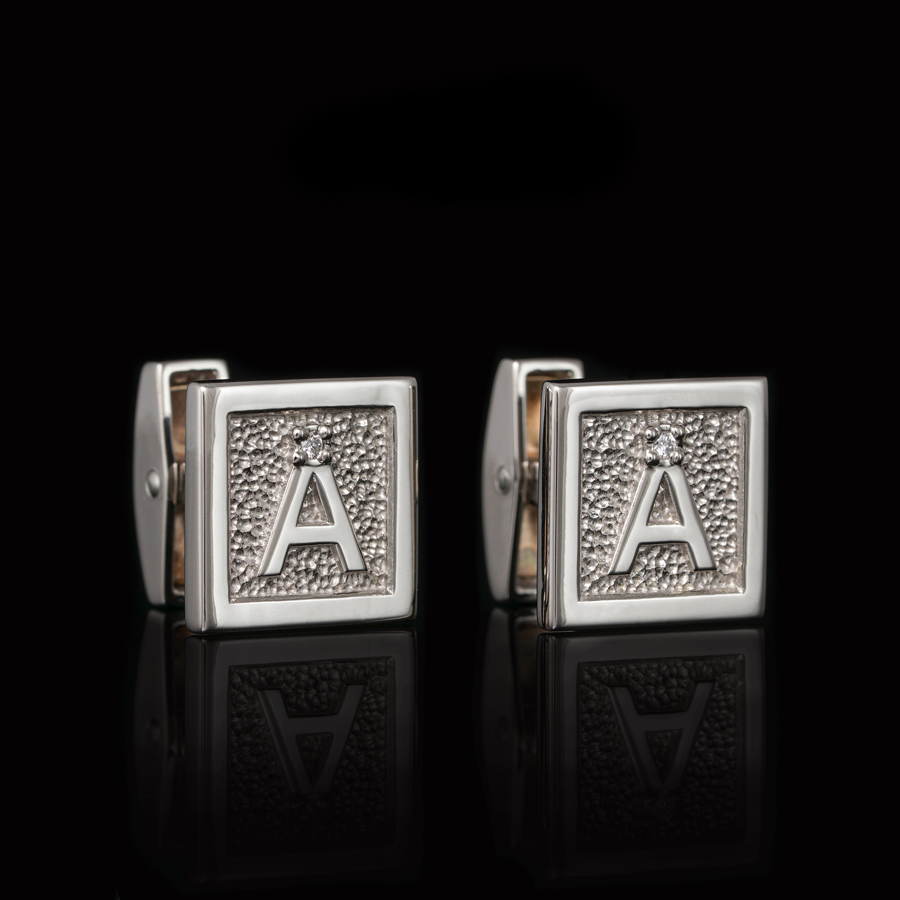 Cufflinks
Limited Edition Jewelry
We also have exclusive pieces in stock. Our limited-edition pieces are distinguished by their remarkable energy and are sure to leave onlookers spellbound.
Make an order
Privaatsuseelistuste keskus
Kui külastate mõnda veebisaiti, võib see salvestada või saada teavet teie brauserist, peamiselt küpsiste kujul. See teave võib puudutada teid, teie eelistusi, teie seadet või seda võib kasutada saidi ootuspäraseks toimimiseks. Seda teavet ei kasutata tavaliselt teie tuvastamiseks, kuid see võib pakkuda teile isikupärastatumat veebis surfamise kogemust. Võite teatud tüüpi küpsiseid keelata või takistada nende toimimist. Lisateabe saamiseks ja vaikesätete muutmiseks klõpsake erinevate kategooriate pealkirjadel. Siiski peaksite teadma, et teatud tüüpi küpsiste blokeerimine võib mõjutada teie kogemust saidil ja teenuseid, mida saame pakkuda. Rohkem informatsiooni.
Nõutavad küpsised
Alati Aktiivne
Need küpsised on veebisaidi funktsioneerimiseks hädavajalikud ja neid ei saa välja lülitada. Tavaliselt käivituvad need ainult vastusena kasutaja toimingutele, nagu teatud teenuste taotlemine, privaatsuseelistuste seadmine, sisselogimine või vormide täitmine. Saate seadistada oma veebibrauseri neid küpsiseid blokeerima või nende eest hoiatama, kuid sait kaotab sel juhul osa oma funktsioonidest. Need küpsised ei salvesta isikut tuvastavat teavet.
Need küpsised võimaldavad meil lugeda nii meie saidi külastuste arvu kui ka liikluse allikaid, et saaksime selle toimivust mõõta ja parandada. Need aitavad meil teada saada, milliseid lehti külastajad sageli vaatavad ja millised on kõige vähem populaarsed. Kogu teave, mida need küpsised koguvad, on integreeritud ja seega anonüümne. Kui te ei luba neid küpsiseid kasutada, ei saa me teada, millal te meie saidile sisenesite ja me ei saa selle toimivust.
Need küpsised võimaldavad veebisaidil pakkuda täiustatud kasutajafunktsioone, mis muudab teie sirvimiskogemuse isikupärasemaks. Neid saab paigaldada kas meie ise või kolmandad osapooled, kelle teenused oleme oma lehtedele lisanud. Kui te ei luba nende küpsiste kasutamist, ei pruugi mõned või kõik teenused õigesti või üldse töötad
Reklaam ja sotsiaalmeedia
Neid küpsiseid võivad meie veebisaidi kaudu kasutada meie reklaamipartnerid. Neid saab kasutada teie huvide profiilimiseks ja teie reklaamihuvide kuvamiseks teistel saitidel. Need küpsised ei salvesta otseselt isikut tuvastavat teavet, vaid pigem tuvastavad teie veebibrauseri ja seadme. Kui te ei luba nende küpsiste kasutamist, saate vähem isikupärastatud reklaame.