EE
Baltic
Peony — silver ring with citrine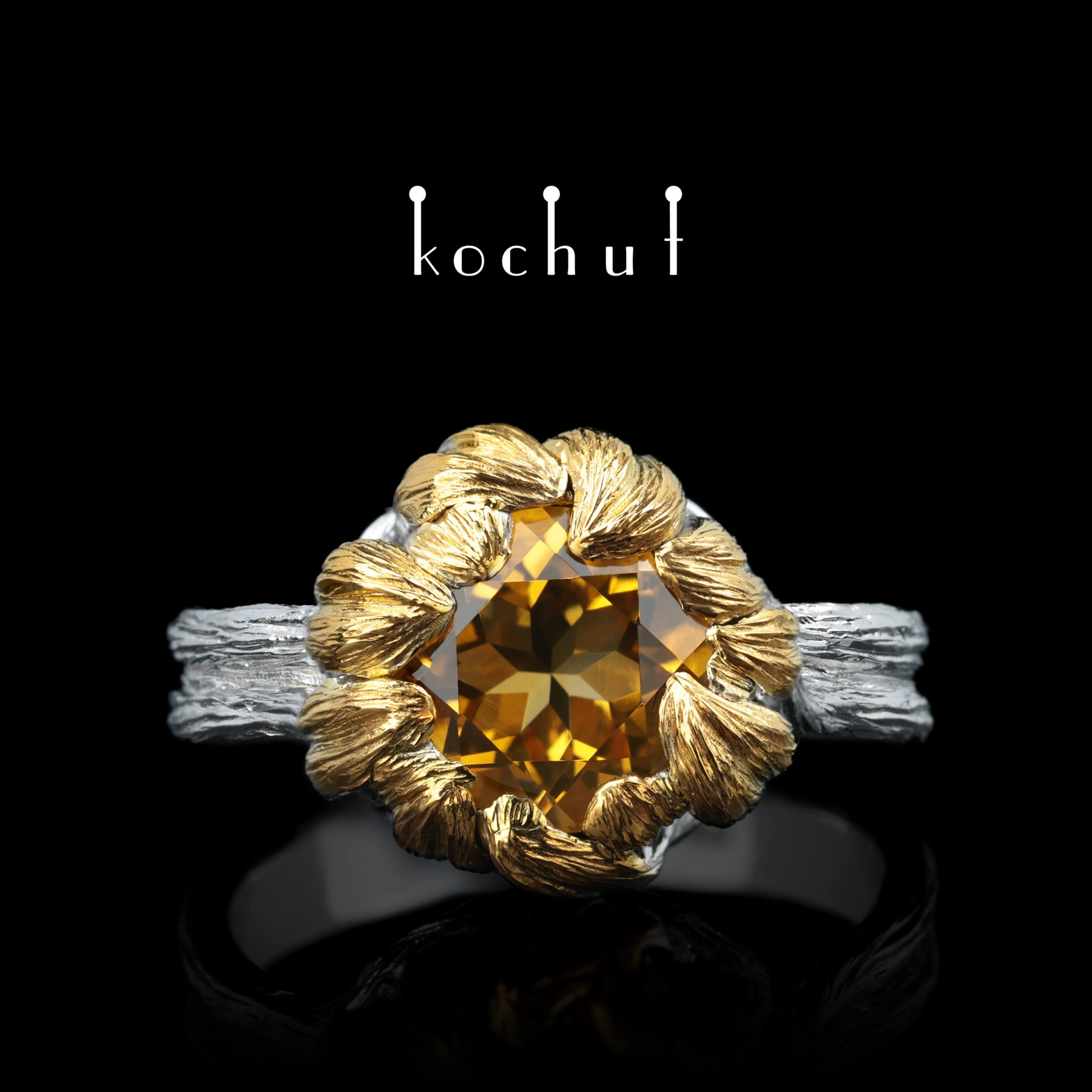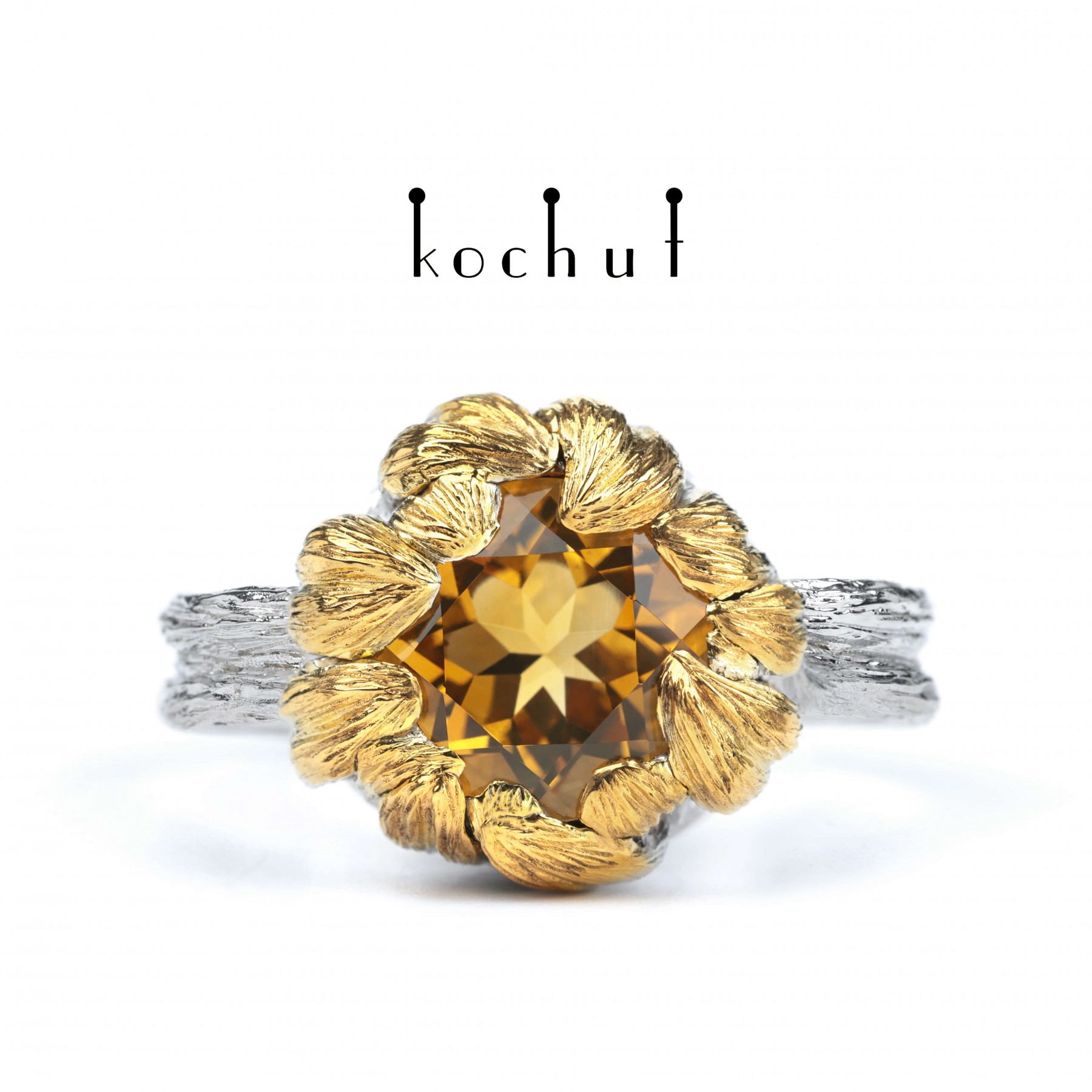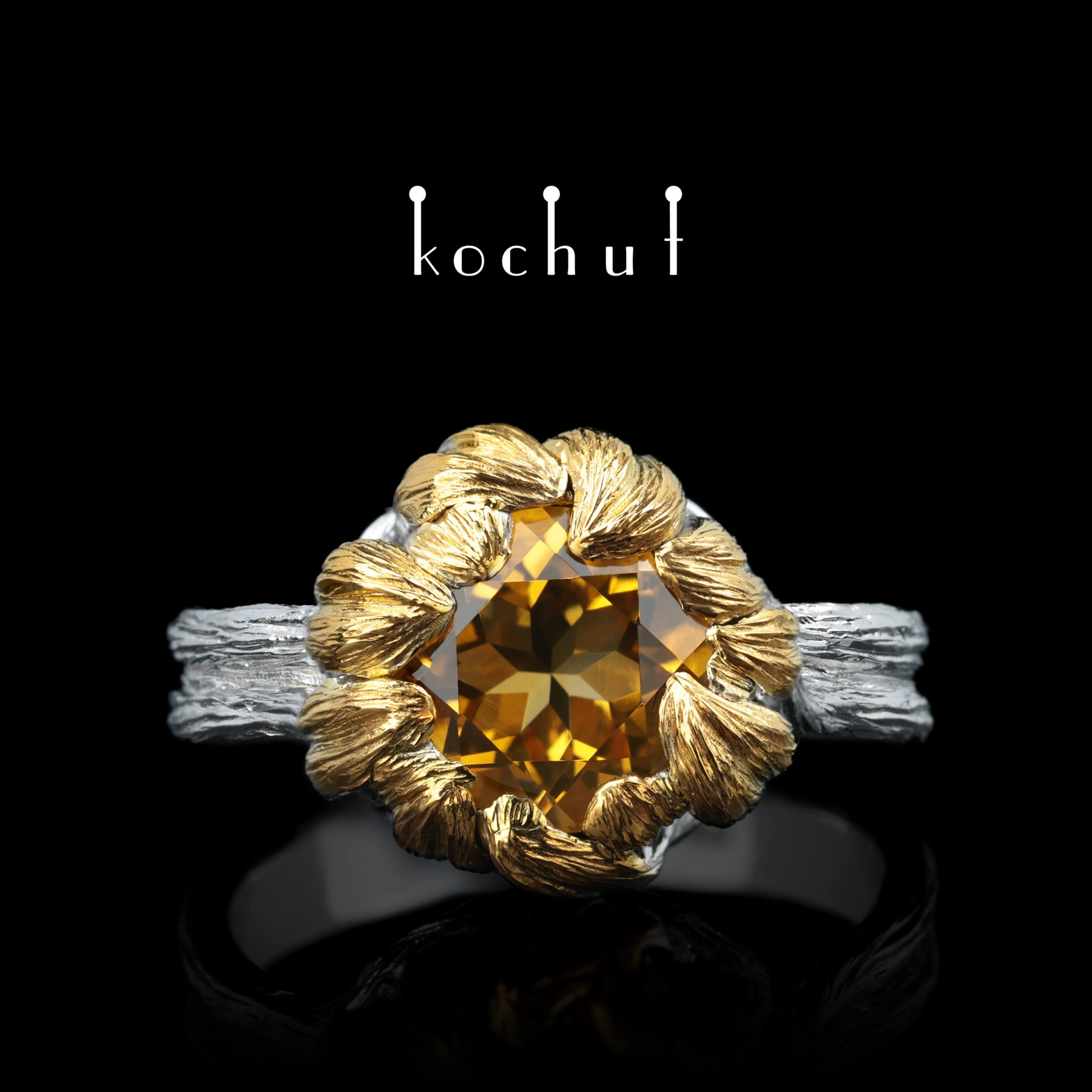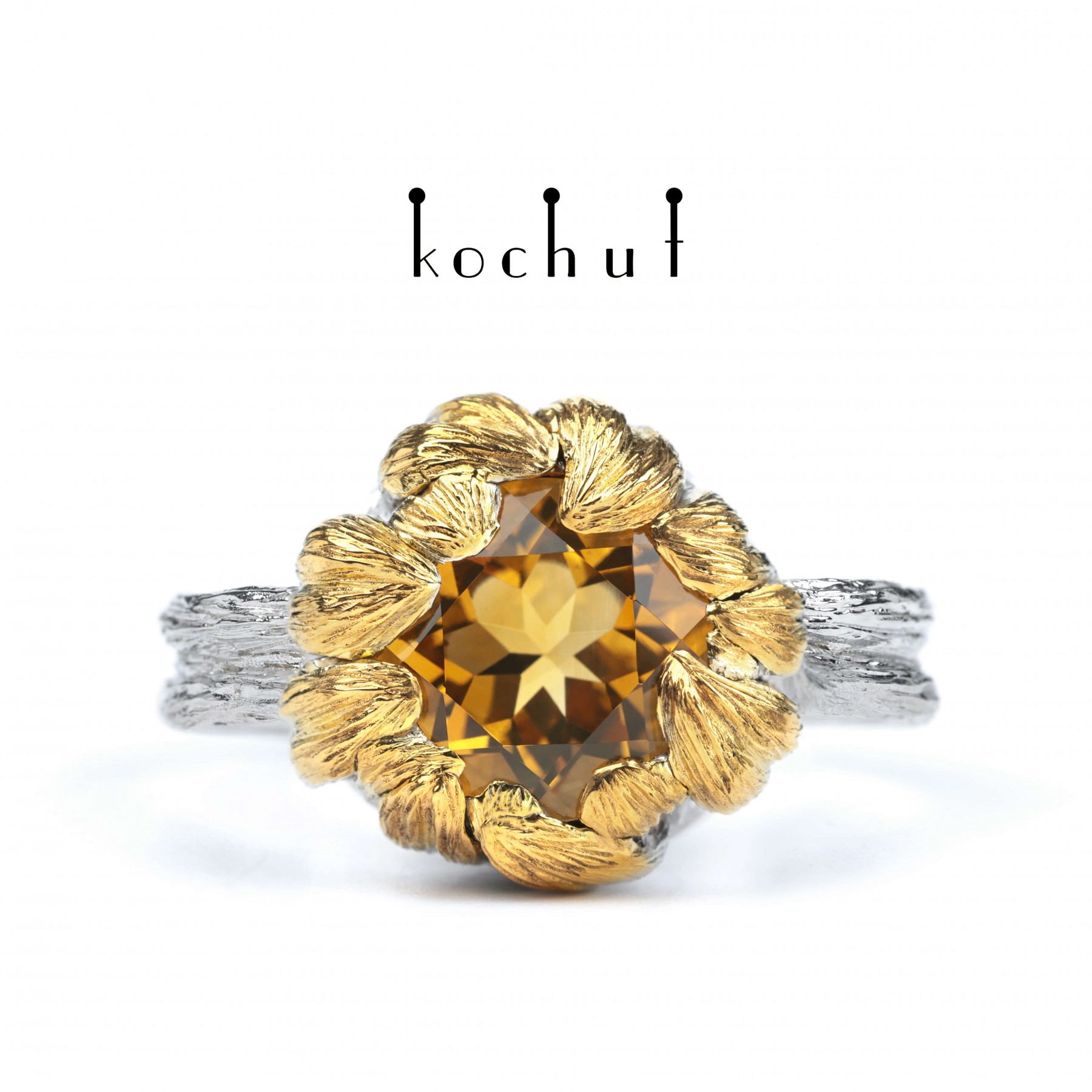 Peony — silver ring with citrine
Out of stock
Characteristics
Plating:
White rhodium and gilding
Selle mudeli muud variandid:
Kirjeldus
A tender bud of the peony is about to burst with passion for life. Its precious petals still carefully wrap the precious core, protecting it from bright light, loud noises, or too obtrusive looks...
In a moment a lush flower will show its total luxury. A few more moments — and it will blossom like a piece of living jewellery. One more second and it will enchant everyone with the aroma of its graceful perfection.
This is the story behind our amazing silver «Peony» ring. These delicate and at the same time strong jewellery seem to have absorbed the magic of the culmination of the revelation.
When deep beauty becomes ripe enough, it's time to bloom. Peony ring is not just about flowers. It's about your inner beauty gradually becoming mature in your heart and ready to joyfully manifest to the whole world. It's meant for those who are about to blossom with charm, tenderness, love, freshness of talents and feelings.
Every unique quality of human character, every subtle manifestation of the soul is like delicate flower petals that enrich the world with new shades of colors and aromas. Every precious side of the heart must sooner or later shine in the beams of light and thus show its beauty. Each of us is a unique flower in the garden of earthly reality. Flourishing us our privilege, purpose and honorable duty.
The «Peony» ring can become a symbol of the most magnificent blooming of your exceptional beauty.
We would like to note that Peonies earrings will perfectly fit with this magical ring.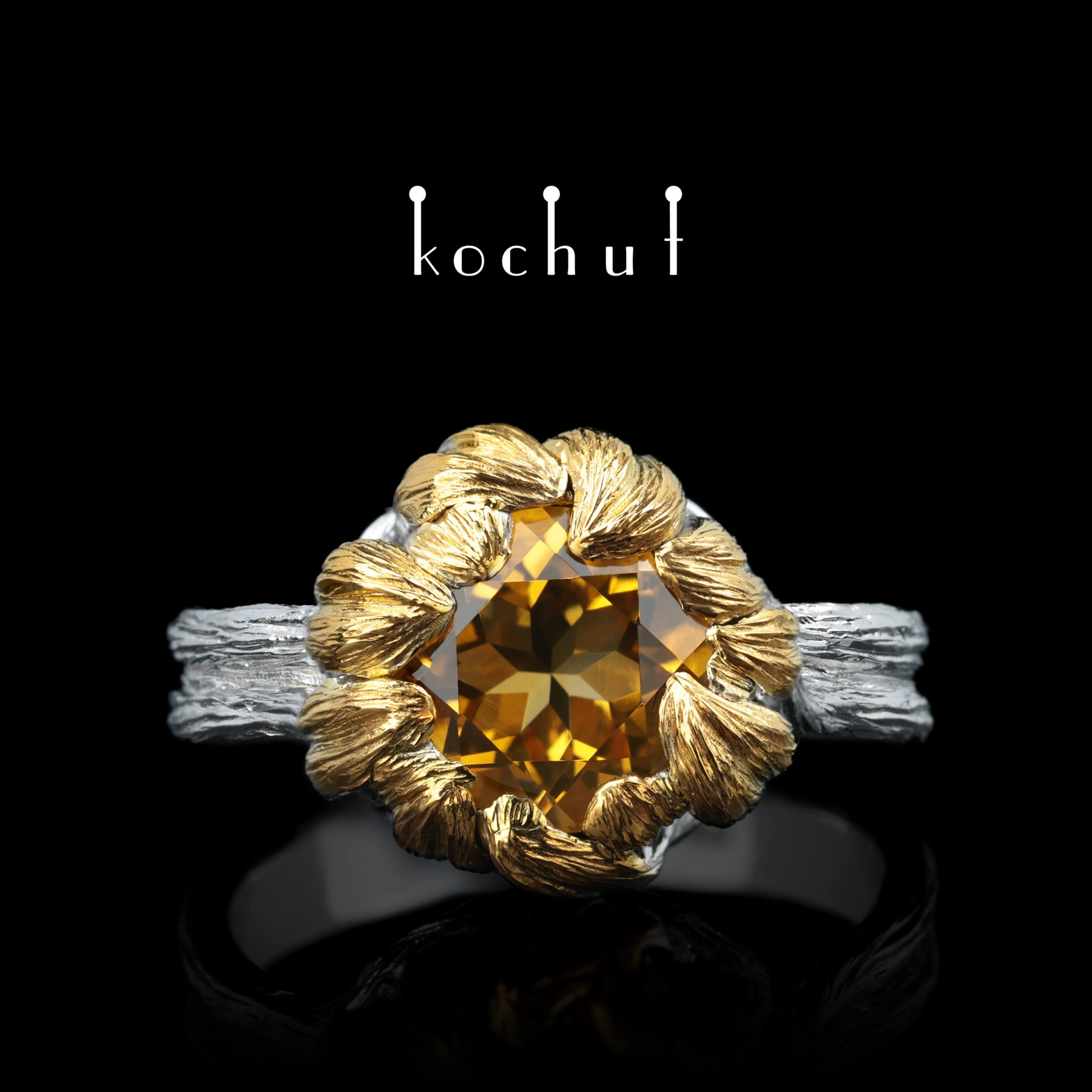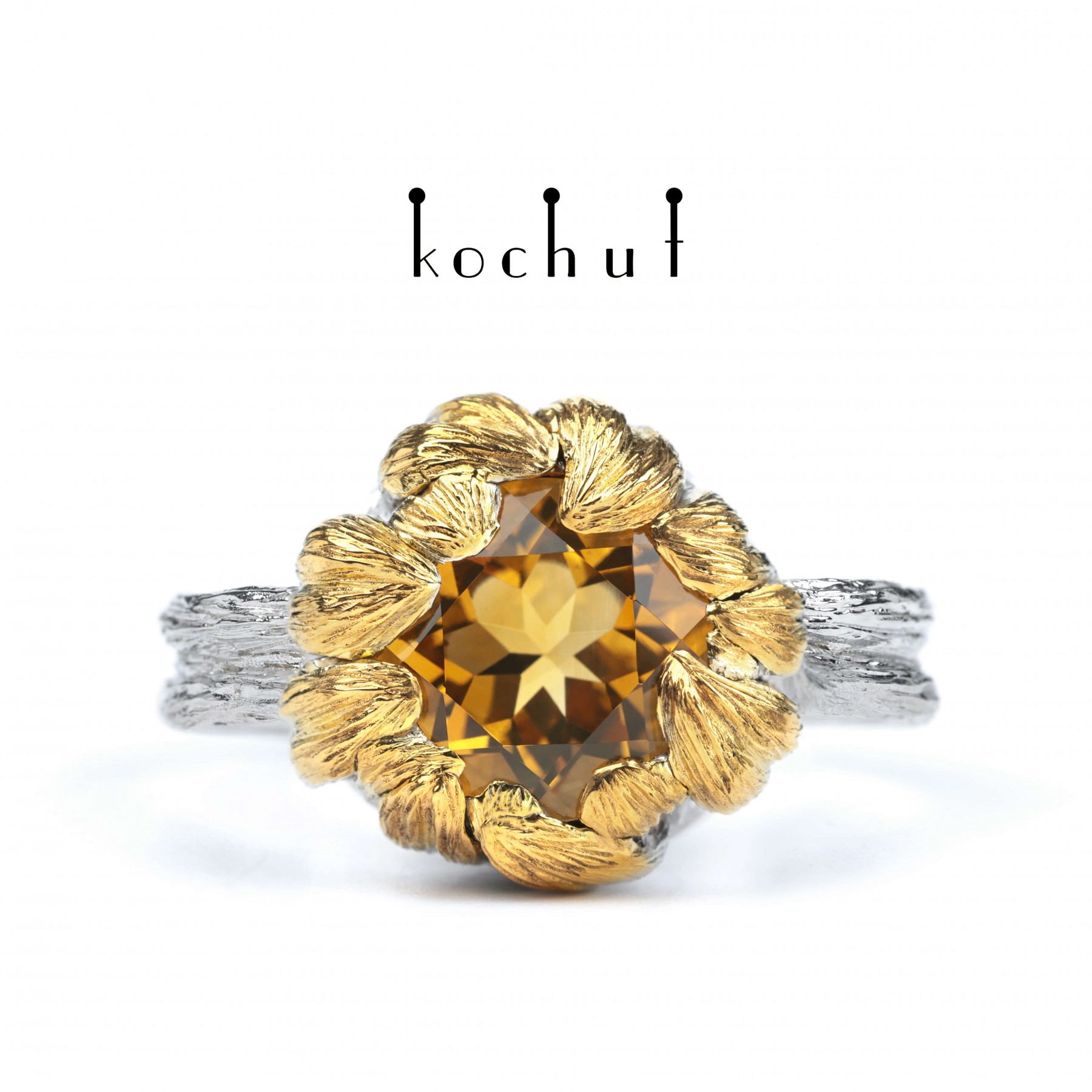 Privaatsuseelistuste keskus
Kui külastate mõnda veebisaiti, võib see salvestada või saada teavet teie brauserist, peamiselt küpsiste kujul. See teave võib puudutada teid, teie eelistusi, teie seadet või seda võib kasutada saidi ootuspäraseks toimimiseks. Seda teavet ei kasutata tavaliselt teie tuvastamiseks, kuid see võib pakkuda teile isikupärastatumat veebis surfamise kogemust. Võite teatud tüüpi küpsiseid keelata või takistada nende toimimist. Lisateabe saamiseks ja vaikesätete muutmiseks klõpsake erinevate kategooriate pealkirjadel. Siiski peaksite teadma, et teatud tüüpi küpsiste blokeerimine võib mõjutada teie kogemust saidil ja teenuseid, mida saame pakkuda. Rohkem informatsiooni.
Nõutavad küpsised
Alati Aktiivne
Need küpsised on veebisaidi funktsioneerimiseks hädavajalikud ja neid ei saa välja lülitada. Tavaliselt käivituvad need ainult vastusena kasutaja toimingutele, nagu teatud teenuste taotlemine, privaatsuseelistuste seadmine, sisselogimine või vormide täitmine. Saate seadistada oma veebibrauseri neid küpsiseid blokeerima või nende eest hoiatama, kuid sait kaotab sel juhul osa oma funktsioonidest. Need küpsised ei salvesta isikut tuvastavat teavet.
Need küpsised võimaldavad meil lugeda nii meie saidi külastuste arvu kui ka liikluse allikaid, et saaksime selle toimivust mõõta ja parandada. Need aitavad meil teada saada, milliseid lehti külastajad sageli vaatavad ja millised on kõige vähem populaarsed. Kogu teave, mida need küpsised koguvad, on integreeritud ja seega anonüümne. Kui te ei luba neid küpsiseid kasutada, ei saa me teada, millal te meie saidile sisenesite ja me ei saa selle toimivust.
Need küpsised võimaldavad veebisaidil pakkuda täiustatud kasutajafunktsioone, mis muudab teie sirvimiskogemuse isikupärasemaks. Neid saab paigaldada kas meie ise või kolmandad osapooled, kelle teenused oleme oma lehtedele lisanud. Kui te ei luba nende küpsiste kasutamist, ei pruugi mõned või kõik teenused õigesti või üldse töötad
Reklaam ja sotsiaalmeedia
Neid küpsiseid võivad meie veebisaidi kaudu kasutada meie reklaamipartnerid. Neid saab kasutada teie huvide profiilimiseks ja teie reklaamihuvide kuvamiseks teistel saitidel. Need küpsised ei salvesta otseselt isikut tuvastavat teavet, vaid pigem tuvastavad teie veebibrauseri ja seadme. Kui te ei luba nende küpsiste kasutamist, saate vähem isikupärastatud reklaame.