EE
Baltic
Tree of Life: stems — glossy white gold wedding ring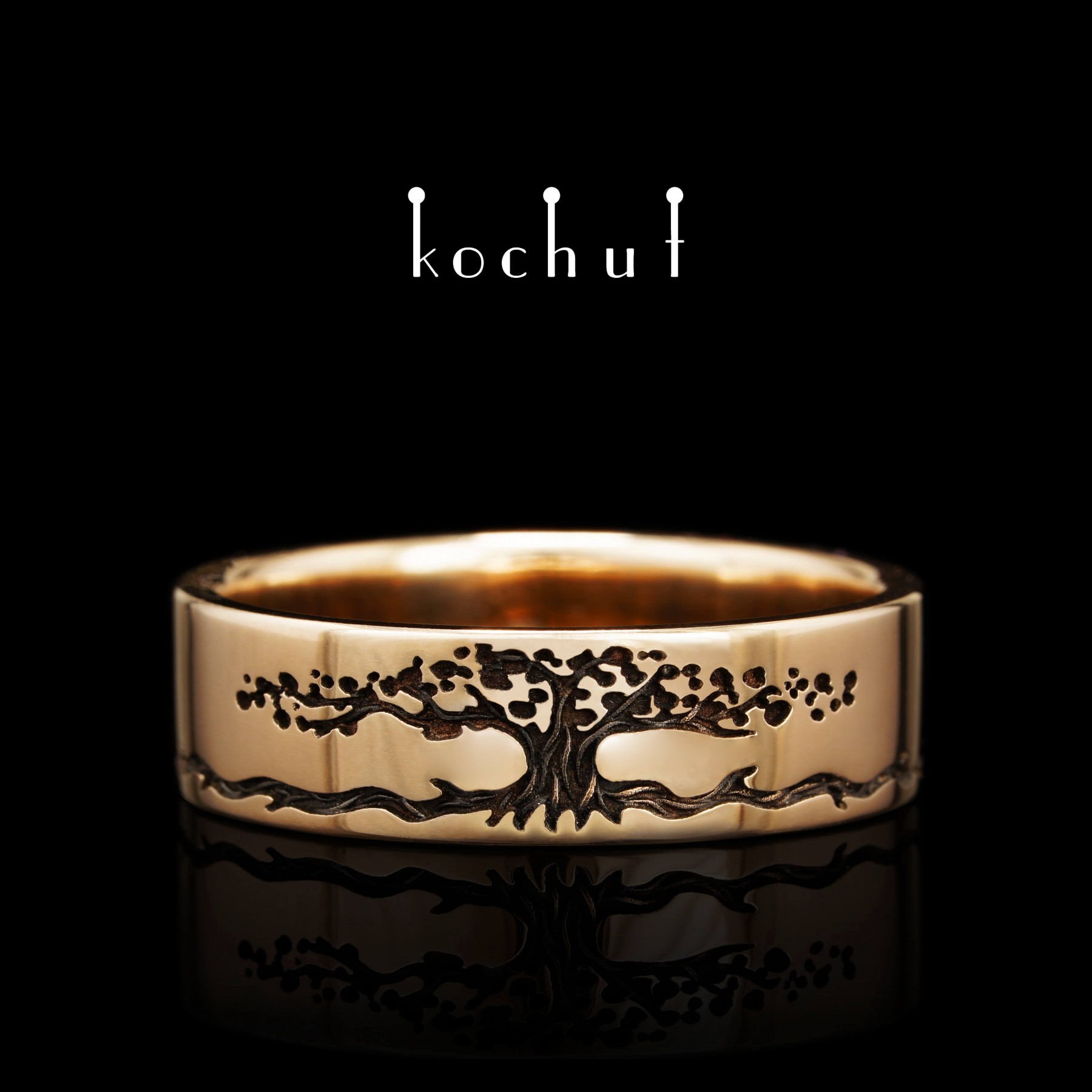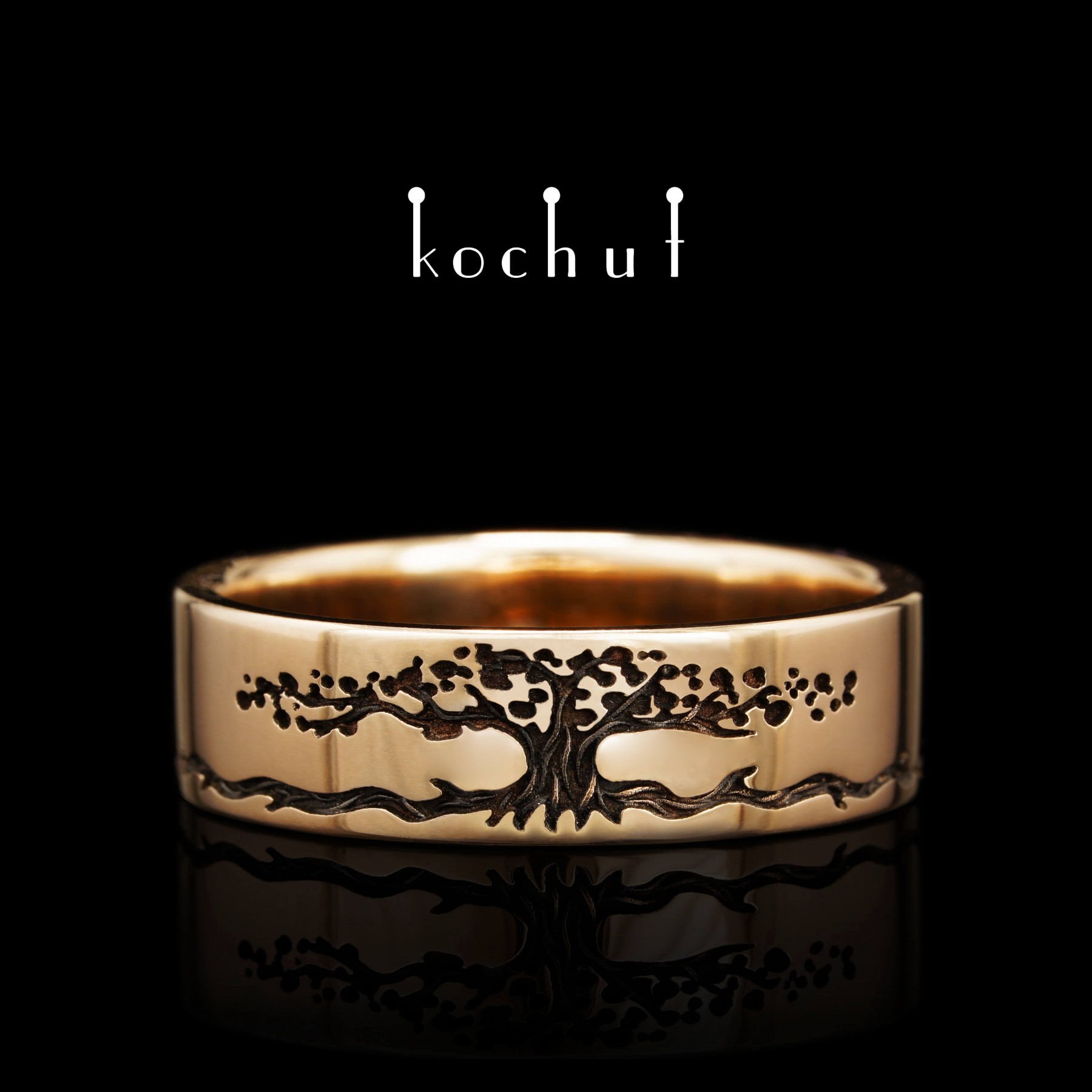 Tree of Life: stems — glossy white gold wedding ring
Out of stock
Selle mudeli muud variandid:
Kirjeldus
Life is built on opposing forces and dissonance. Fire and water, joy and sadness, rising and falling, doubt and confidence, truth and fabrication, birth and death. However, all the world strives for balance, and Nature is wise — she does not create excess and assiduously maintains her internal balance.
A person's life is also built on dissonance. Black stripes alternate with white ones, success is interlaced with troubles, unbridled joy goes hand in hand with sombre, gloomy moments.
It is great wisdom to not simply accept one's fate but instead walk confidently through the foreboding gates of uncertainty and doubt. Wisdom is not waging war with one's circumstances or fiercely cutting through the abyss of one's hardships and derision, and wisdom is not laughing through tears or forgiving the world of all the offenses it has wrought on you.
No. To be wise means to accept real life and maintain one's balance through spiritual insight. Neither anxiety, nor sadness, nor joy are endless. Only a person is infinite, and their wisdom therefore lies in their acknowledgement of the state of our universe.
Confucius once said: «among those who run, stand still; among those who shout, be silent.»
The tree of life is unique in that it radiates peace and tranquil contemplation. We accept the charms of life, forgive them for their fragility and happily welcome sadness, understanding it too is ephemeral.
The tree of life is an important symbol for humankind. The branches of the tree smoothly fill the silver space, revealing the mind, talents and spiritual potential, and each branch is a cell of the consciousness and soul.
When a person works hard to grow their inner tree, the universe thanks them for their efforts with beautiful fruits bearing the aroma of a golden summer.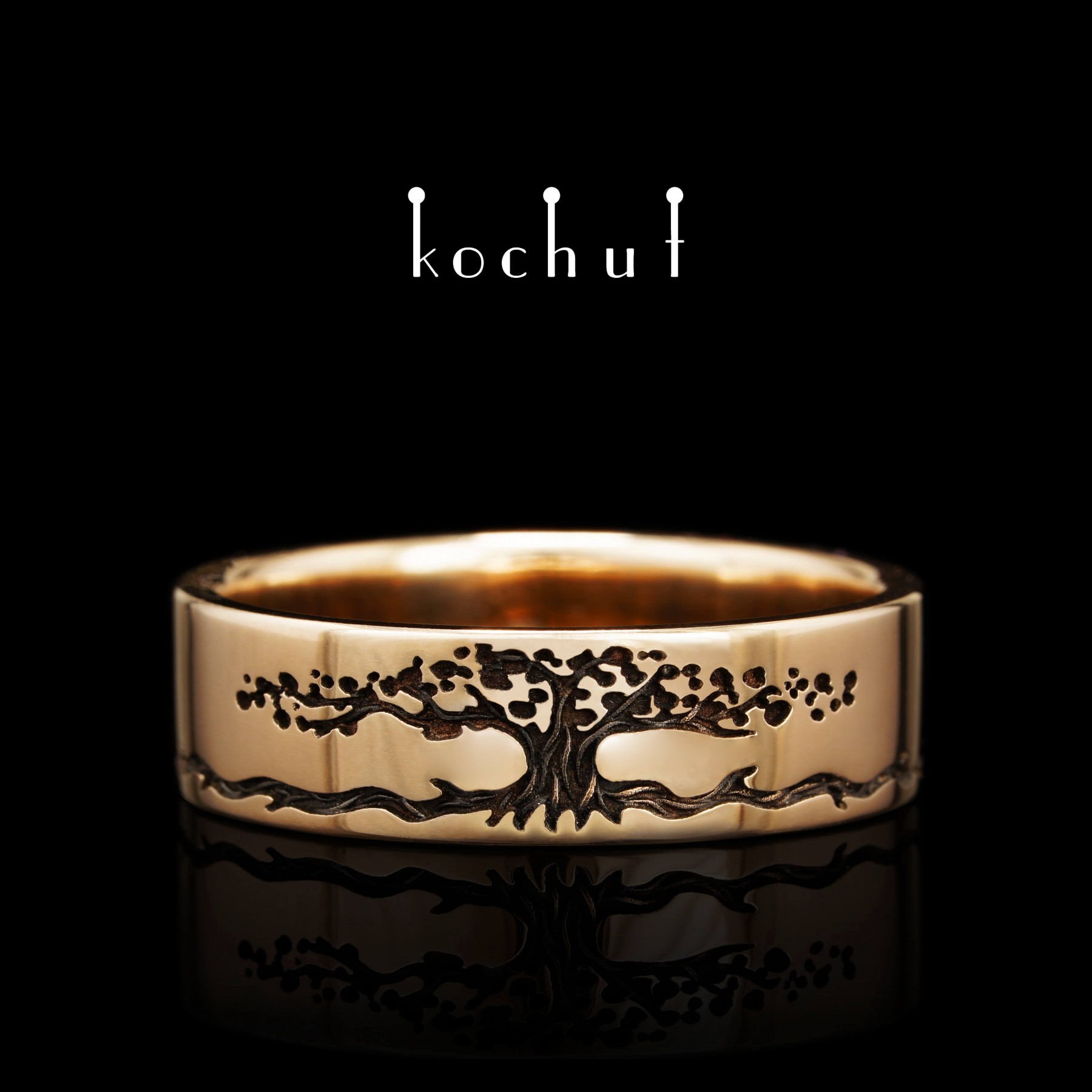 Privaatsuseelistuste keskus
Kui külastate mõnda veebisaiti, võib see salvestada või saada teavet teie brauserist, peamiselt küpsiste kujul. See teave võib puudutada teid, teie eelistusi, teie seadet või seda võib kasutada saidi ootuspäraseks toimimiseks. Seda teavet ei kasutata tavaliselt teie tuvastamiseks, kuid see võib pakkuda teile isikupärastatumat veebis surfamise kogemust. Võite teatud tüüpi küpsiseid keelata või takistada nende toimimist. Lisateabe saamiseks ja vaikesätete muutmiseks klõpsake erinevate kategooriate pealkirjadel. Siiski peaksite teadma, et teatud tüüpi küpsiste blokeerimine võib mõjutada teie kogemust saidil ja teenuseid, mida saame pakkuda. Rohkem informatsiooni.
Nõutavad küpsised
Alati Aktiivne
Need küpsised on veebisaidi funktsioneerimiseks hädavajalikud ja neid ei saa välja lülitada. Tavaliselt käivituvad need ainult vastusena kasutaja toimingutele, nagu teatud teenuste taotlemine, privaatsuseelistuste seadmine, sisselogimine või vormide täitmine. Saate seadistada oma veebibrauseri neid küpsiseid blokeerima või nende eest hoiatama, kuid sait kaotab sel juhul osa oma funktsioonidest. Need küpsised ei salvesta isikut tuvastavat teavet.
Need küpsised võimaldavad meil lugeda nii meie saidi külastuste arvu kui ka liikluse allikaid, et saaksime selle toimivust mõõta ja parandada. Need aitavad meil teada saada, milliseid lehti külastajad sageli vaatavad ja millised on kõige vähem populaarsed. Kogu teave, mida need küpsised koguvad, on integreeritud ja seega anonüümne. Kui te ei luba neid küpsiseid kasutada, ei saa me teada, millal te meie saidile sisenesite ja me ei saa selle toimivust.
Need küpsised võimaldavad veebisaidil pakkuda täiustatud kasutajafunktsioone, mis muudab teie sirvimiskogemuse isikupärasemaks. Neid saab paigaldada kas meie ise või kolmandad osapooled, kelle teenused oleme oma lehtedele lisanud. Kui te ei luba nende küpsiste kasutamist, ei pruugi mõned või kõik teenused õigesti või üldse töötad
Reklaam ja sotsiaalmeedia
Neid küpsiseid võivad meie veebisaidi kaudu kasutada meie reklaamipartnerid. Neid saab kasutada teie huvide profiilimiseks ja teie reklaamihuvide kuvamiseks teistel saitidel. Need küpsised ei salvesta otseselt isikut tuvastavat teavet, vaid pigem tuvastavad teie veebibrauseri ja seadme. Kui te ei luba nende küpsiste kasutamist, saate vähem isikupärastatud reklaame.