EE
Baltic
Jupiter — pendant made of yellow gold with moonstone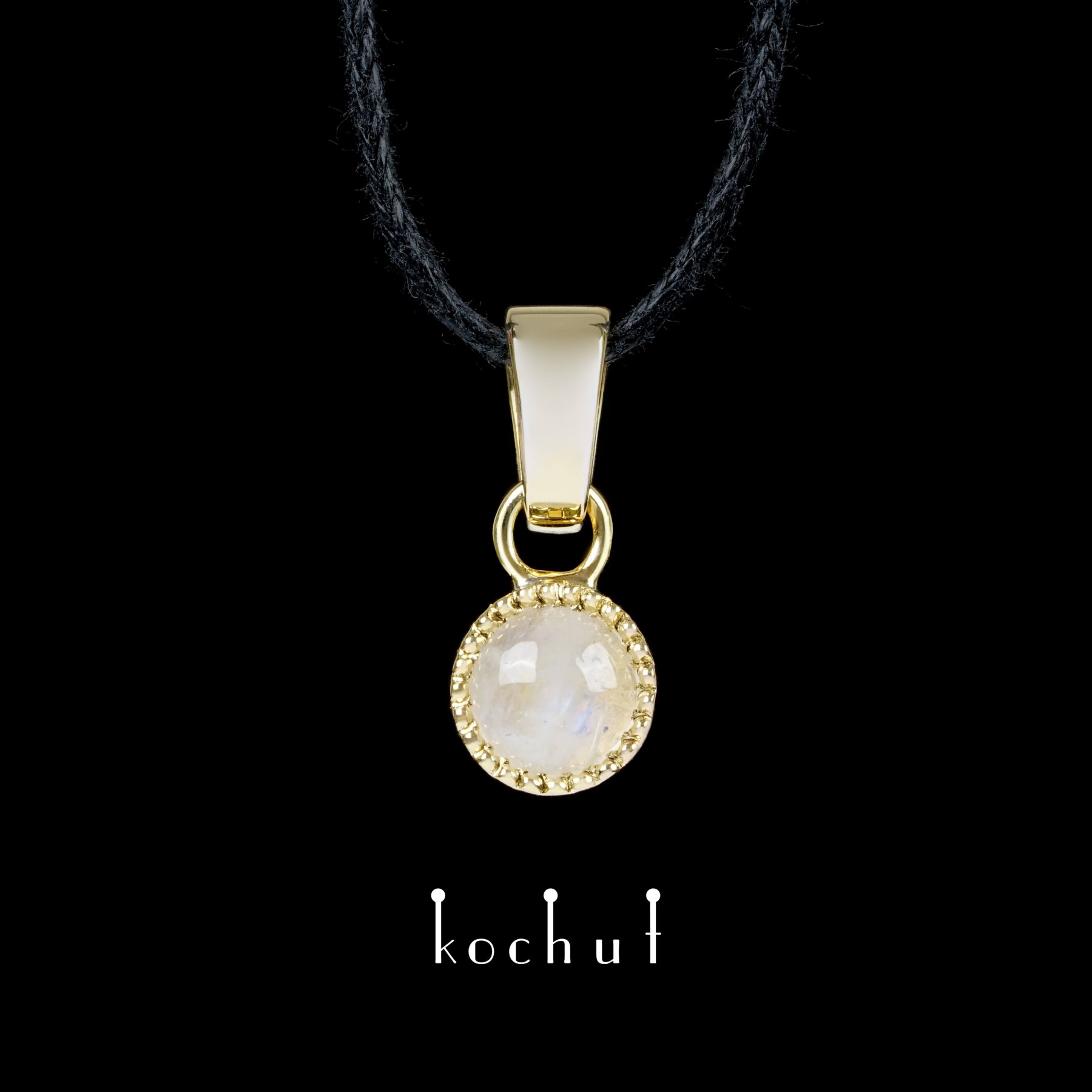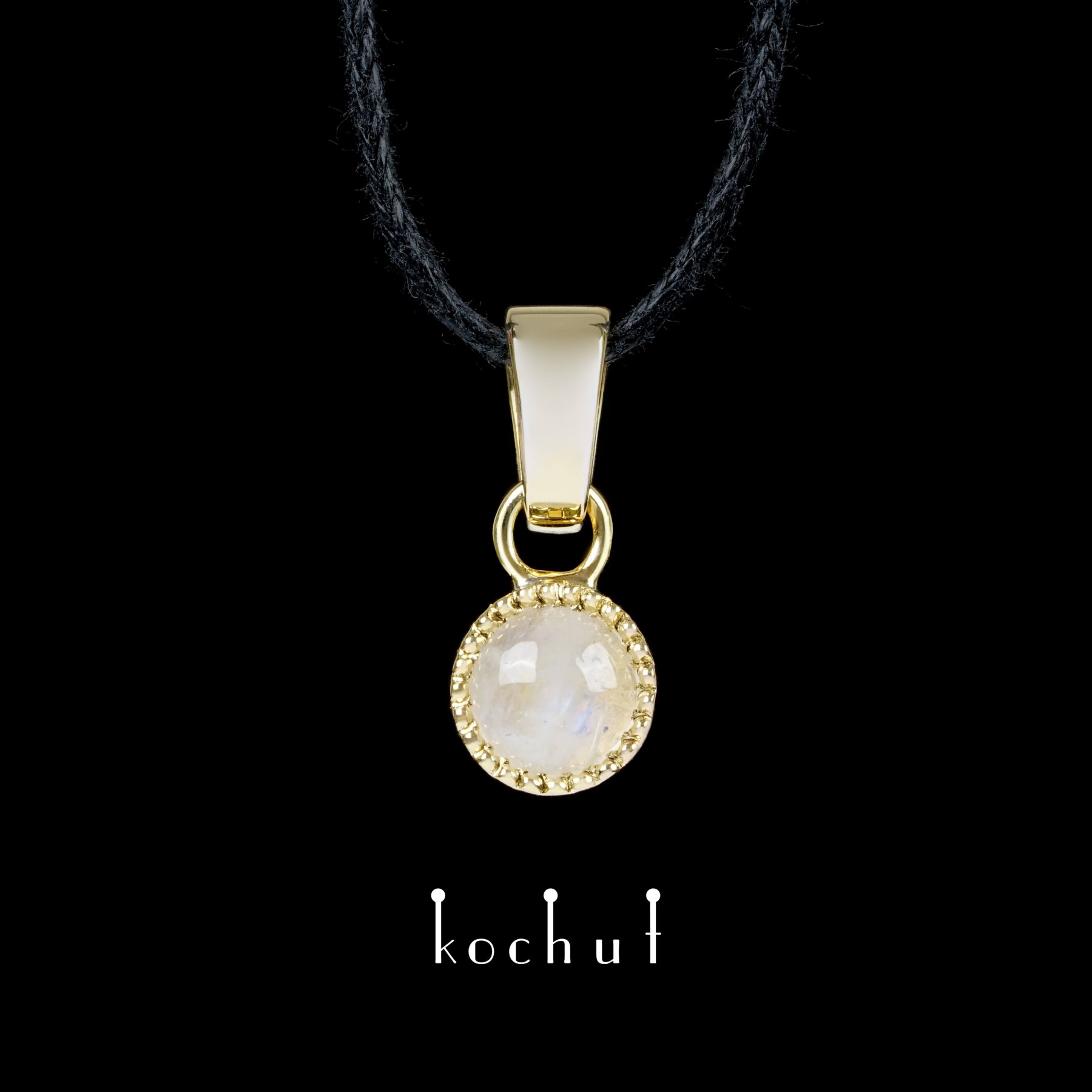 Jupiter — pendant made of yellow gold with moonstone
Out of stock. Production time to order is approximately 25 working days.
Selle mudeli muud variandid:
Kirjeldus
Each person comes into this world with his own set of special traits. And he looks for a patron of his own, a special one.
Each of planets, circling among comets, asteroids and cosmic dust, has its own character.
They function together, all together for millions of years dancing their ancient dance around the Orb, but each is a separate individual with its own tasks, abilities, and inclinations.
Or maybe... karma? Which will you choose from our «Parade of Planets» jewelry collection as your protector and helper:
Mercury? - The smallest planet that is most favored by the Sun because it receives more heat and light from it. Its character hesitate as well as its temperature from +430°C during the day to -190°C at night. Vedic ancient knowledge says that it has the lively character of a perpetual adolescent: fast, agile, cheerful.
Or perhaps you prefer «Earth»? The planet whose second name is Life. And you do not need cosmic treasures, you know how to live here and now. To be able to enjoy the moment, to be grateful for the surrounding and inner world, to see the beauty in simple things is a great gift, not available to everyone.
Or maybe your reflection is a militant and fiery «Mars»? His pressure, activity and sharp energy are close to many hot natures. Also... Perhaps some lady is so soft and fragile, like a flower and maybe she just need a bit of male energy - then the ring «Mars» will give hardness in character and help achieve the goals.
Or «Neptune»? A planet that was named after the ancient Roman god of the sea because of its deep blue color. What do you have in common with the sea? Love? Then your patron and helper is the blue-eyed «Neptune».
Or maybe you are close to «Jupiter»... How do you describe a giant planet that has the strongest magnetic field in the solar system, and affects everything around it for millions of kilometers, and even reaches the orbit of Saturn...? This is a teacher, gathering around himself a huge number of satellite disciples. It is like a spiritual mentor who loves to learn, but for whom knowledge and kindness are the highest values.
And finally, in our «Parade of Planets» collection, Saturn. It is a beautiful planet, living unhurriedly in the universe, and with certain patterns of life. Vedic treatises say it is a decrepit sage, an ascetic who limits himself to all goods for the sake of the very essence. A strict, disciplined thinker who has attained the highest knowledge. He will show you what is in your soul and teach you how to live according to your conscience.
Everyone is different, but each planet is perfect in its own way.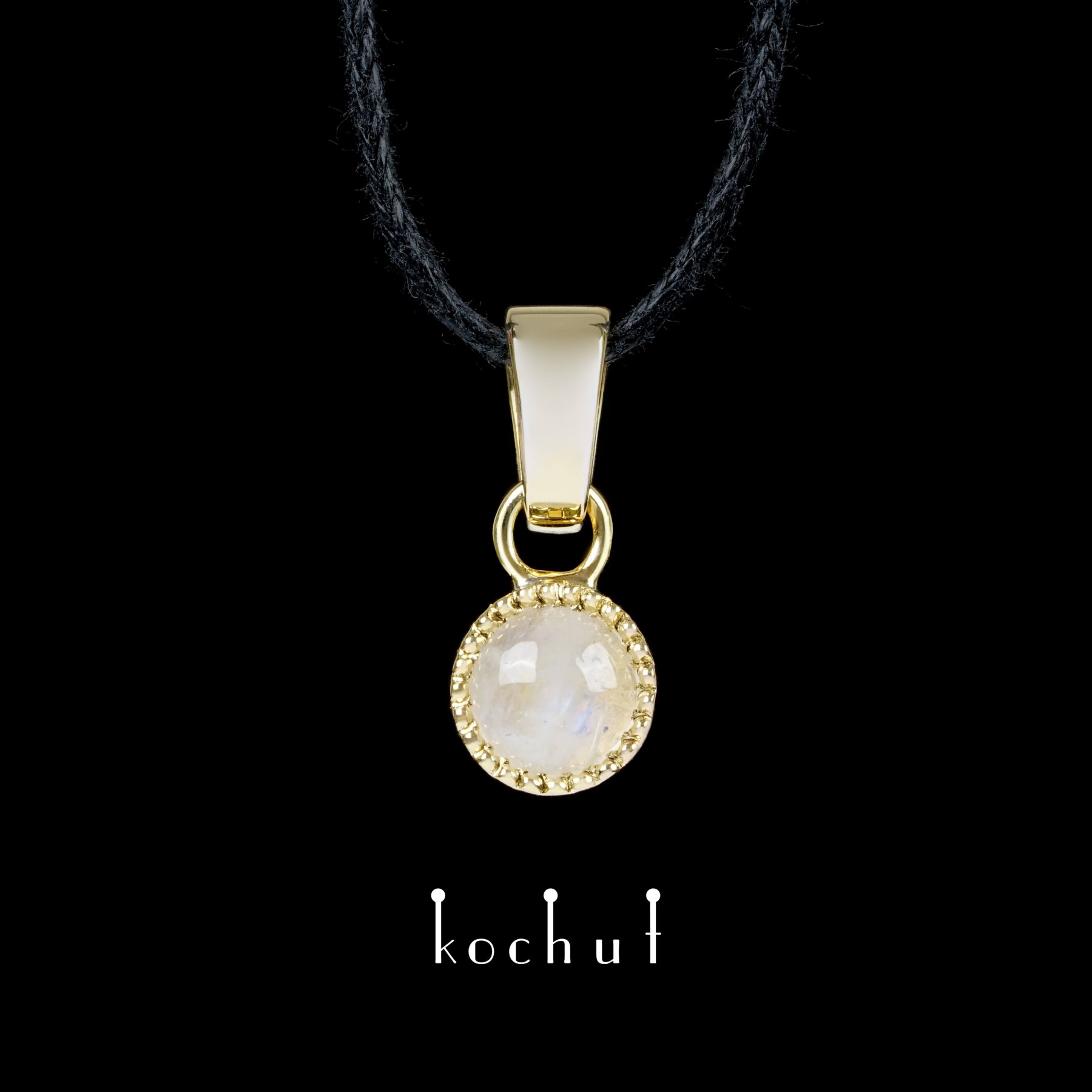 Privaatsuseelistuste keskus
Kui külastate mõnda veebisaiti, võib see salvestada või saada teavet teie brauserist, peamiselt küpsiste kujul. See teave võib puudutada teid, teie eelistusi, teie seadet või seda võib kasutada saidi ootuspäraseks toimimiseks. Seda teavet ei kasutata tavaliselt teie tuvastamiseks, kuid see võib pakkuda teile isikupärastatumat veebis surfamise kogemust. Võite teatud tüüpi küpsiseid keelata või takistada nende toimimist. Lisateabe saamiseks ja vaikesätete muutmiseks klõpsake erinevate kategooriate pealkirjadel. Siiski peaksite teadma, et teatud tüüpi küpsiste blokeerimine võib mõjutada teie kogemust saidil ja teenuseid, mida saame pakkuda. Rohkem informatsiooni.
Nõutavad küpsised
Alati Aktiivne
Need küpsised on veebisaidi funktsioneerimiseks hädavajalikud ja neid ei saa välja lülitada. Tavaliselt käivituvad need ainult vastusena kasutaja toimingutele, nagu teatud teenuste taotlemine, privaatsuseelistuste seadmine, sisselogimine või vormide täitmine. Saate seadistada oma veebibrauseri neid küpsiseid blokeerima või nende eest hoiatama, kuid sait kaotab sel juhul osa oma funktsioonidest. Need küpsised ei salvesta isikut tuvastavat teavet.
Need küpsised võimaldavad meil lugeda nii meie saidi külastuste arvu kui ka liikluse allikaid, et saaksime selle toimivust mõõta ja parandada. Need aitavad meil teada saada, milliseid lehti külastajad sageli vaatavad ja millised on kõige vähem populaarsed. Kogu teave, mida need küpsised koguvad, on integreeritud ja seega anonüümne. Kui te ei luba neid küpsiseid kasutada, ei saa me teada, millal te meie saidile sisenesite ja me ei saa selle toimivust.
Need küpsised võimaldavad veebisaidil pakkuda täiustatud kasutajafunktsioone, mis muudab teie sirvimiskogemuse isikupärasemaks. Neid saab paigaldada kas meie ise või kolmandad osapooled, kelle teenused oleme oma lehtedele lisanud. Kui te ei luba nende küpsiste kasutamist, ei pruugi mõned või kõik teenused õigesti või üldse töötad
Reklaam ja sotsiaalmeedia
Neid küpsiseid võivad meie veebisaidi kaudu kasutada meie reklaamipartnerid. Neid saab kasutada teie huvide profiilimiseks ja teie reklaamihuvide kuvamiseks teistel saitidel. Need küpsised ei salvesta otseselt isikut tuvastavat teavet, vaid pigem tuvastavad teie veebibrauseri ja seadme. Kui te ei luba nende küpsiste kasutamist, saate vähem isikupärastatud reklaame.