EE
Baltic
Your shopping cart is empty!
0
Forget-me-nots — sterling silver wedding ring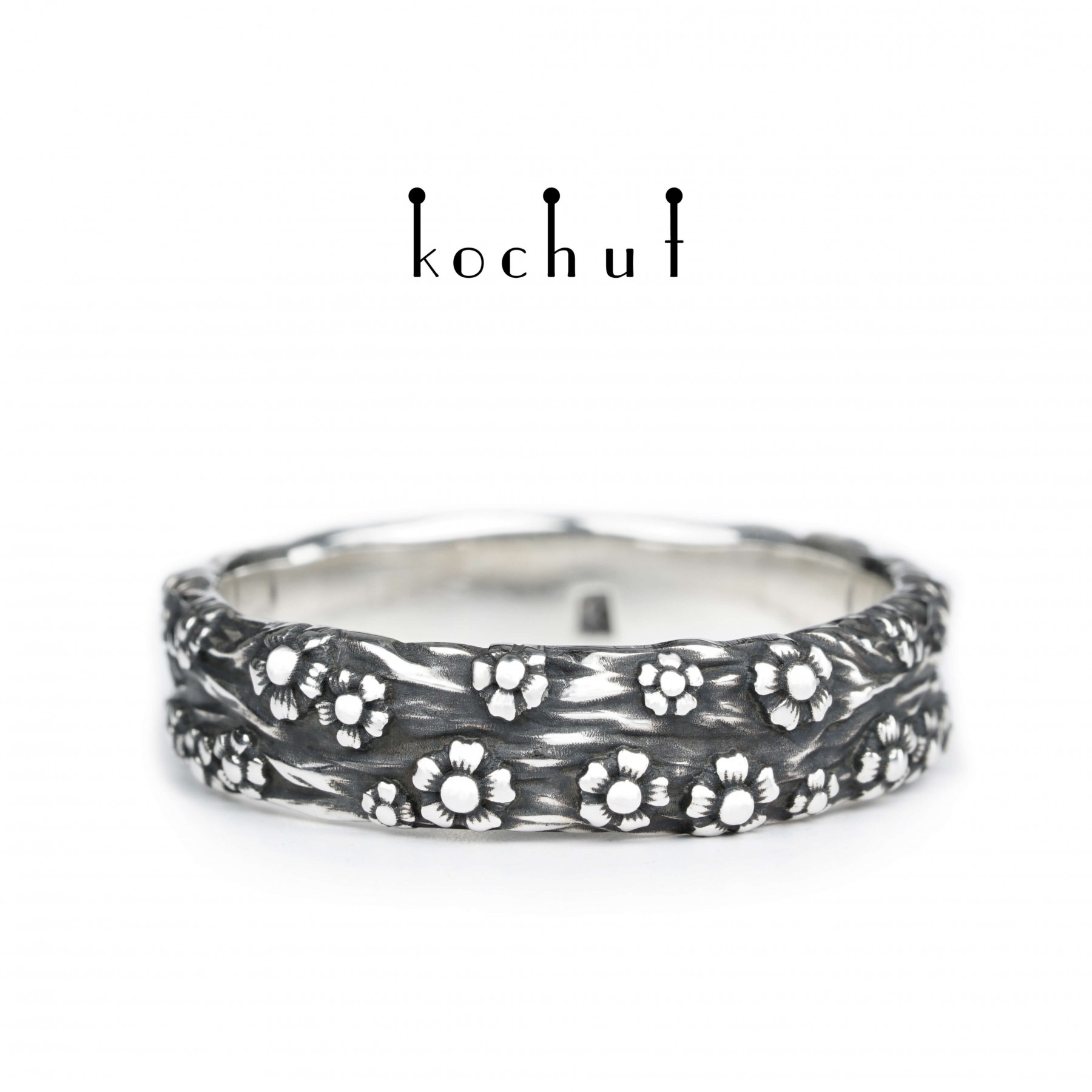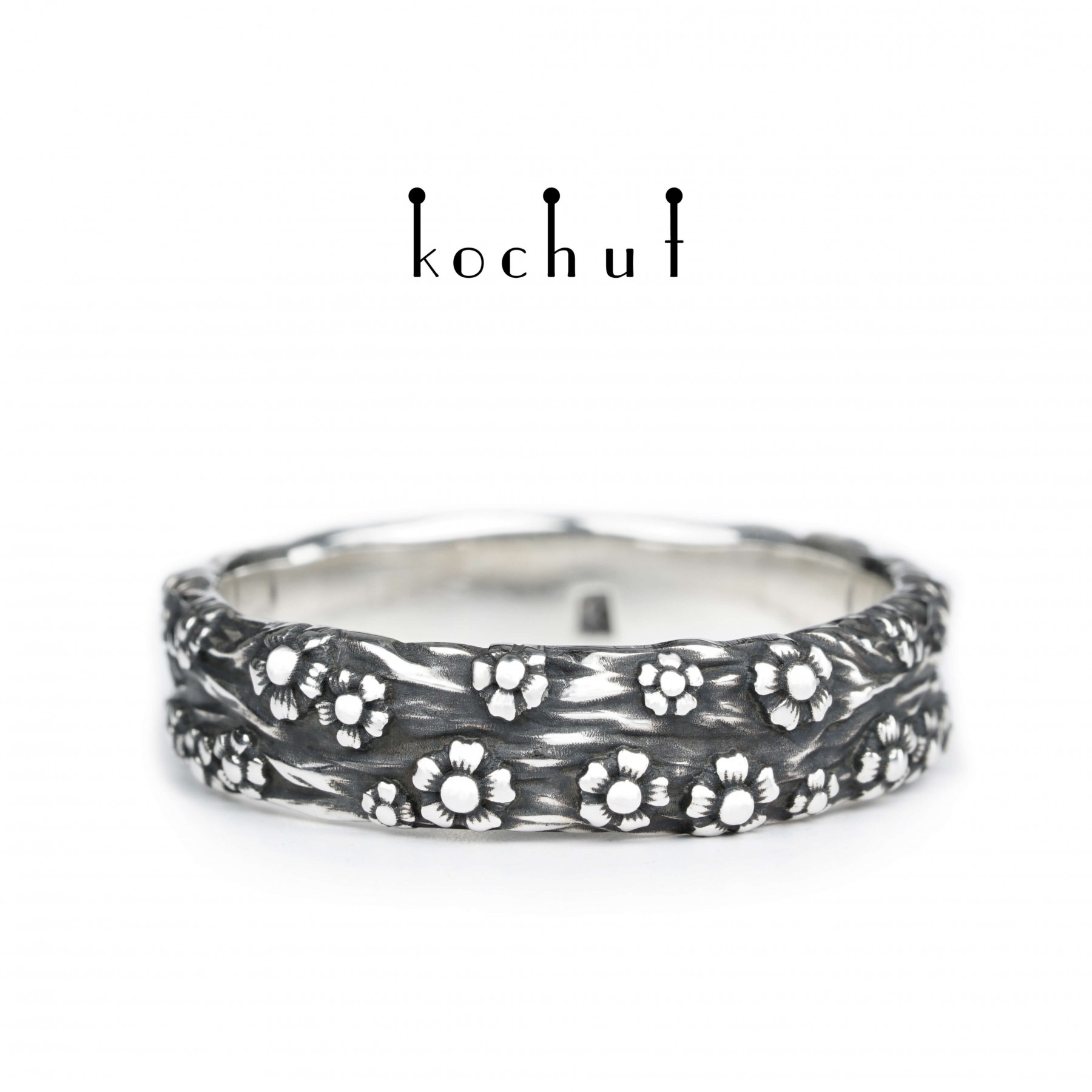 Forget-me-nots — sterling silver wedding ring
Out of stock. Production time to order is approximately 25 working days.
Other variants of this model:
Description
We've lived in our body for hundreds of hours. Our eyes have met thousands of mornings, joyful ones with a sunny smile and sad ones as well, with wrinkles of tears and fog under our eyebrows.
Our arms have known dozens of hugs - sincere, loving, passionate, gifting, as we as those unloving, cold and repulsive. Our fingers have known millions of touches: gentle, careful, firm, incompetent and confident, persistent.
Our feet have seen thousands of steps taken and roads travelled. We have thousands of smiles on our lips mixed with kisses, intimate insults, joyful laughter, soft greetings. Our hair contains the warm sea wind and the sharp rain, as well as the sizzling sun and the roar of thunder.
No matter what has been with us, strangely enough, it all passes by. Time and space flow through our fingers, leaving traces that are also not eternal.
And so what? Shall we cry, grieve, or suffer because of things that lie beyond our comprehension? Never.
Just live and laugh. Love, fall, rise, break through the dawn, put the pieces of it back together again. Love as sharply and truly as ever! Collect memories in your warm palms and protect them as you would protect those you cherish most, guarding them in your heart under three locks. Nothing is eternal, and well, that's all right.
'Never forget me. And I shall not forget you either,' said the Creator to the forget-me-not. We are the creators of our memories. No one but us is able to grow them from air and ashes, to breathe life into the fragile sculpture of reality and make tangible what previously had neither flesh nor form.
And it is love, real and tangible, is the clearest proof that mankind is made up of creators.
All of reality is subject to feelings and actions, and that's how it was planned from the start. Love, and the world around you will change. Love, and meet the morning as the happiest of people. Love and be close to those who see you, who understand you, who agree to divide one world into two.
'Forget-me-not' is a collection of happy memories, a gift that guards the shadow of a loved one. Jewellery that defies space and time.
Love and you will never be forgotten.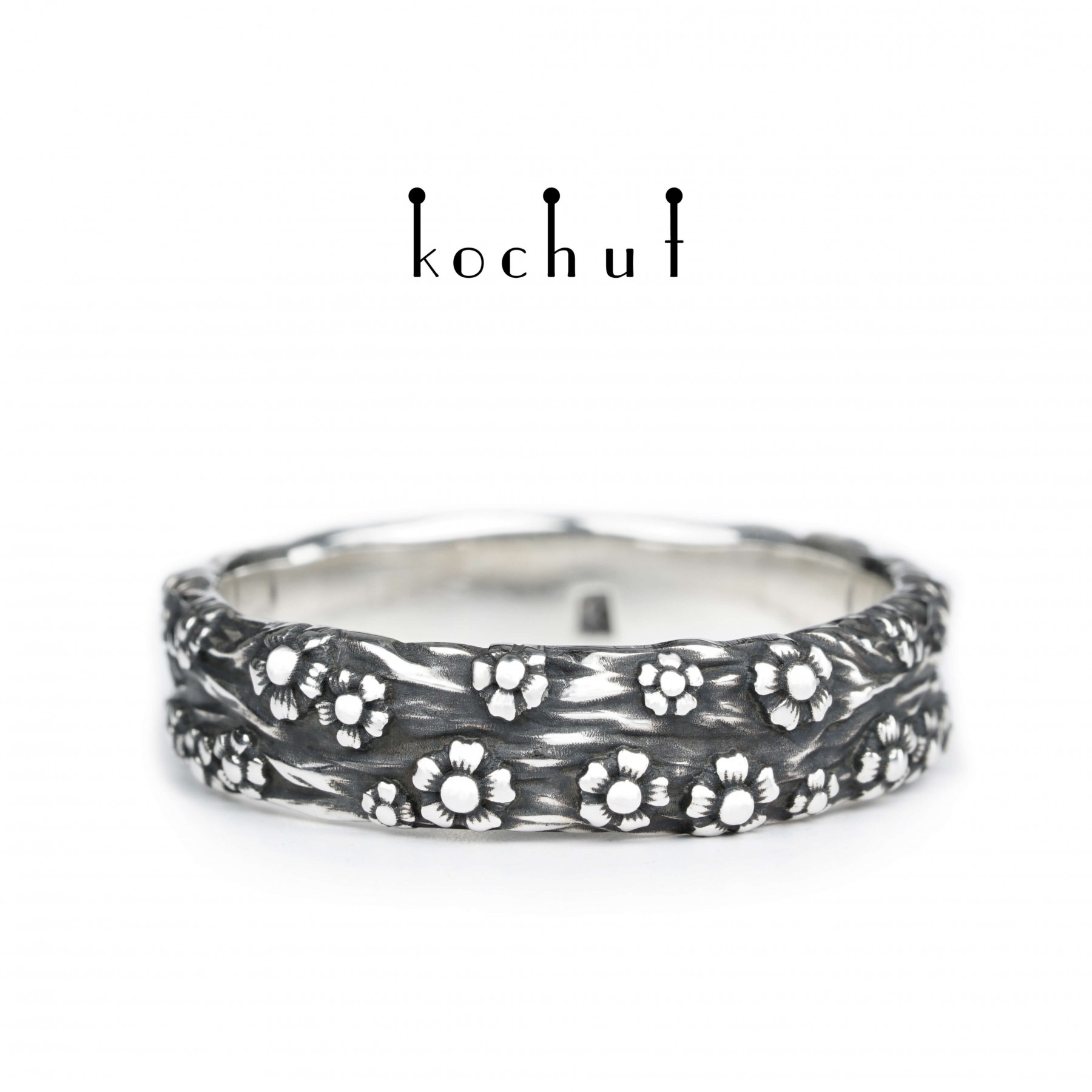 Privacy Preference Centre
When you visit any website, it may store or receive information from your browser, primarily in the form of cookies. This information may relate to you, your preferences, your device, or be used to make the site work as expected. The information is not typically used to identify you, but it can give you a more personalized web surfing experience. You may choose to disallow or prevent some types of cookies from working. Click on the different category headings to learn more and change the default settings. However, you should be aware that blocking some types of cookies may affect your experience on the site as well as the services we can offer. More Information.
Required Cookies
Always Active
These cookies are essential for the website to function and cannot be turned off. They are usually only triggered in response to actions taken by the user such as requesting certain services, setting privacy preferences, logging in or filling out forms. You can set your web browser to block or warn you about these cookies, but the site will then lose some of its functionality. These cookies do not store personally identifiable information.
Performance and Analytics
These cookies allow us to count the number of visits to our site as well as traffic sources so that we can measure and improve its performance. They help us find out which pages what visitors are viewing with frequency and which are among the least popular. All of the information that these cookies collect is integrated and therefore anonymous. If you do not allow the use of these cookies, we will not know when you entered our site and will not be able to improve its performance.
These cookies allow the website to provide enhanced user functionality, which makes your browsing experience more personalized. They can be installed either by us or by third parties whose services we have added to our pages. If you do not allow the use of these cookies, some or all of the services may not work correctly or at all.
Advertising and Social Media
These cookies may be used by our advertising partners through our website. They can be used to profile your interests and display your advertising interests on other sites. These cookies do not directly store personally identifiable information, but rather identify your web browser and device. If you do not allow the use of these cookies, you will receive fewer personalized advertisements.