EE
Baltic
Your shopping cart is empty!
0
Forget-me-not — white gold emerald ring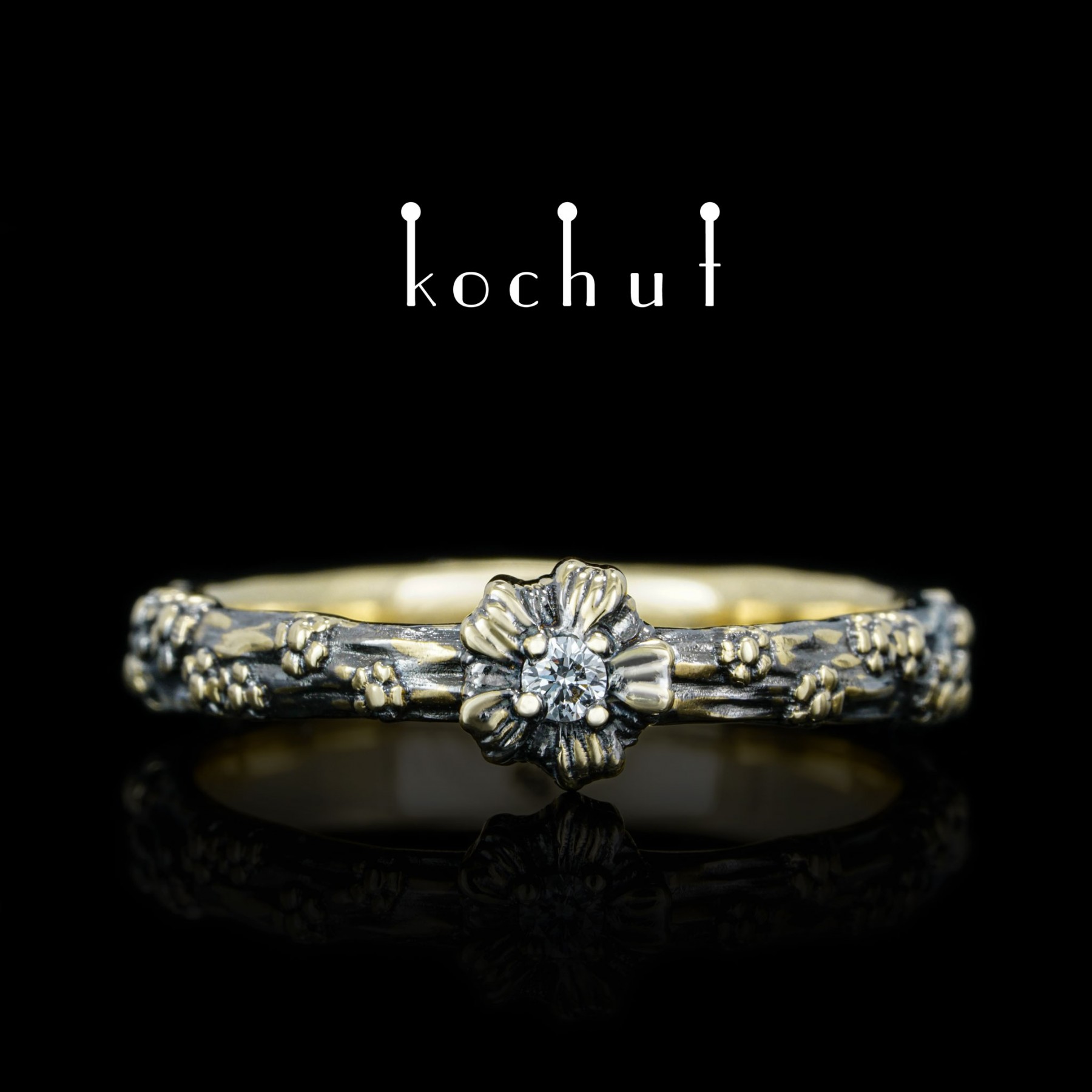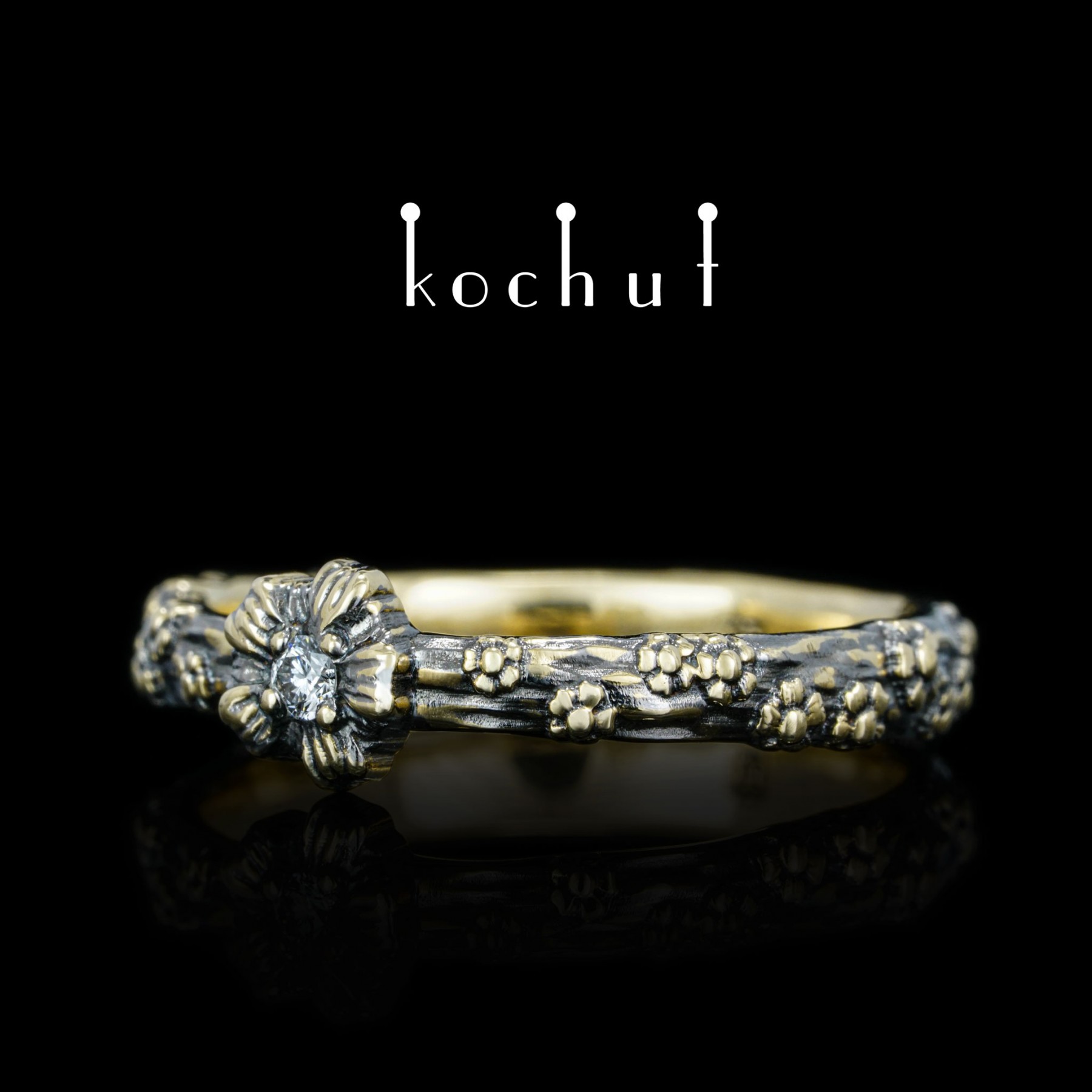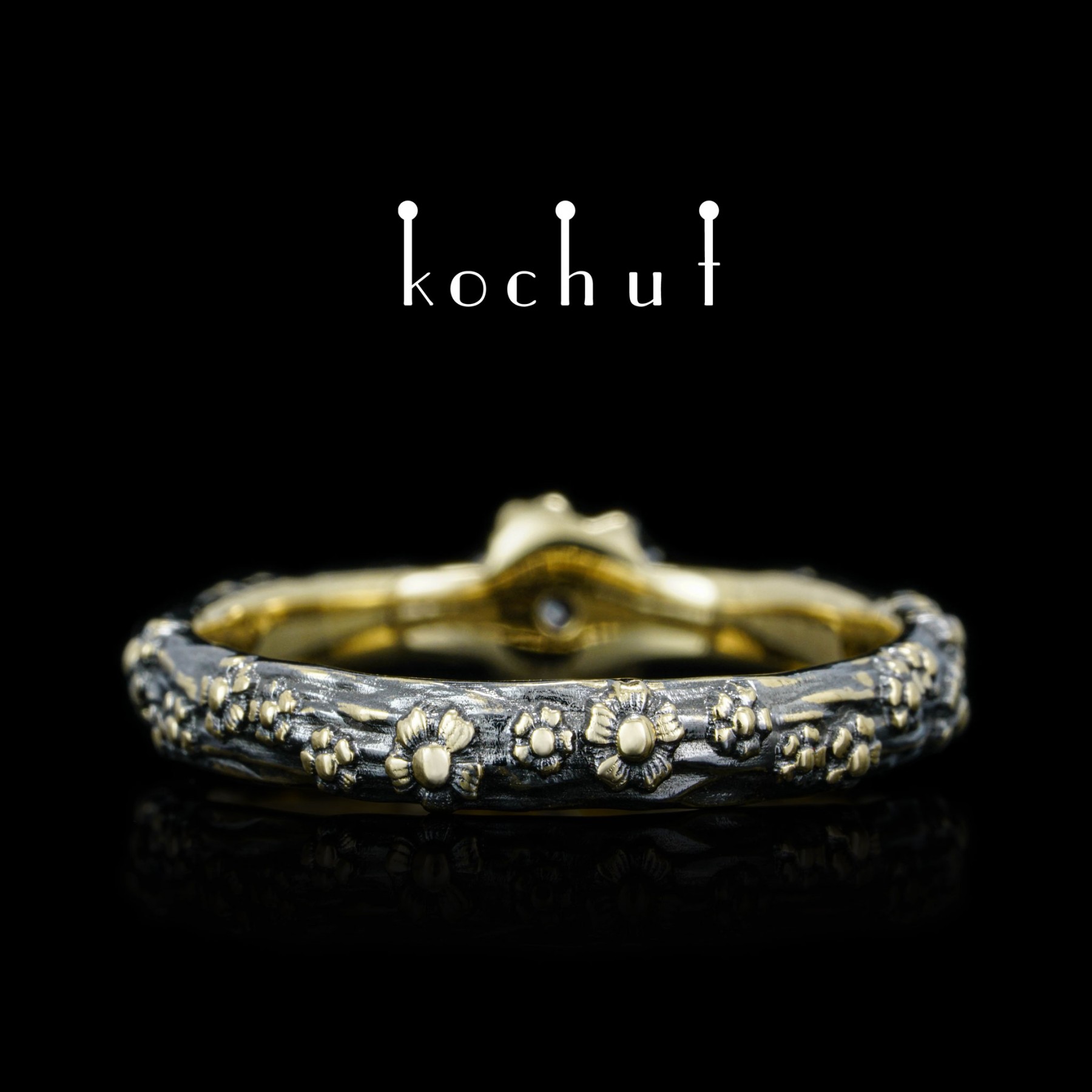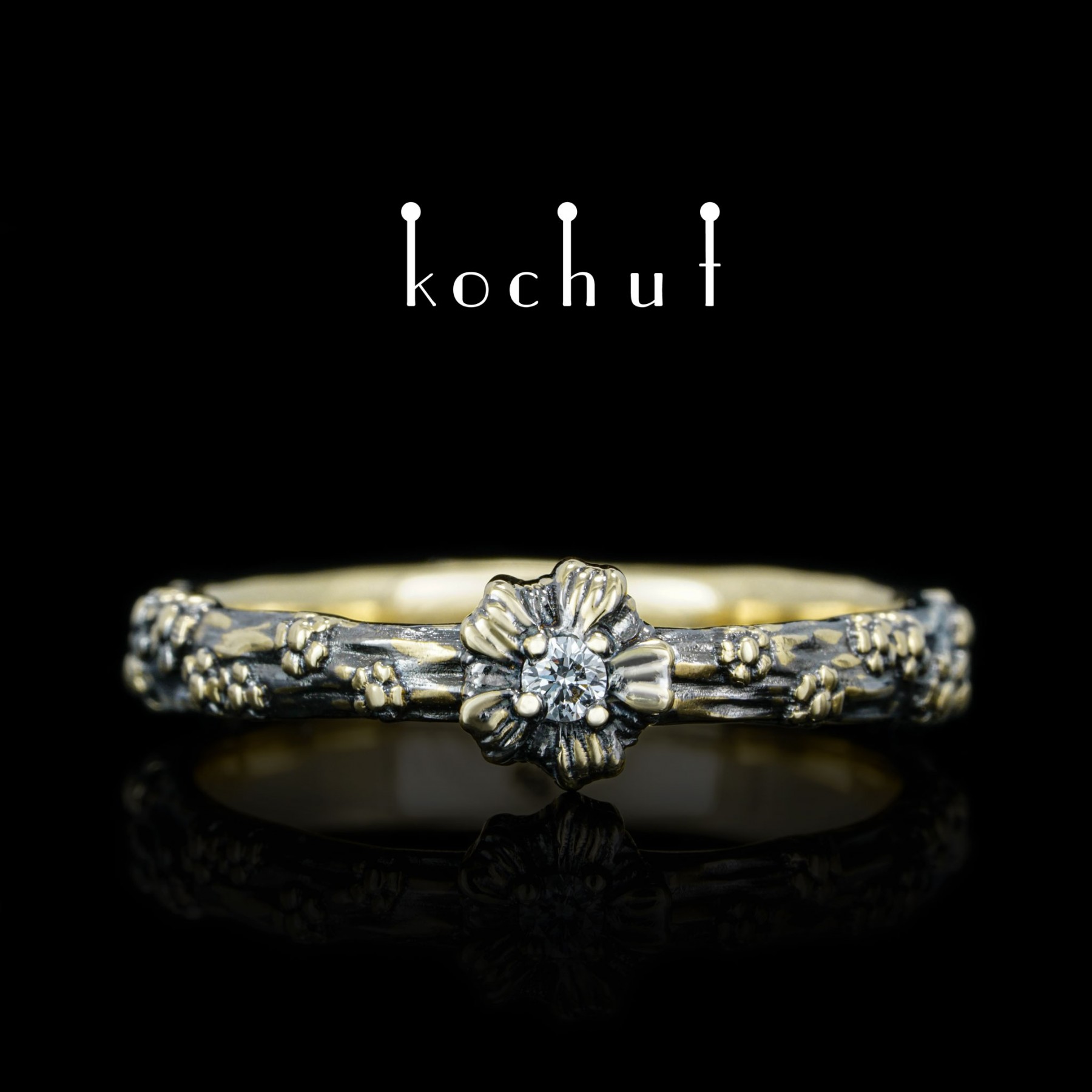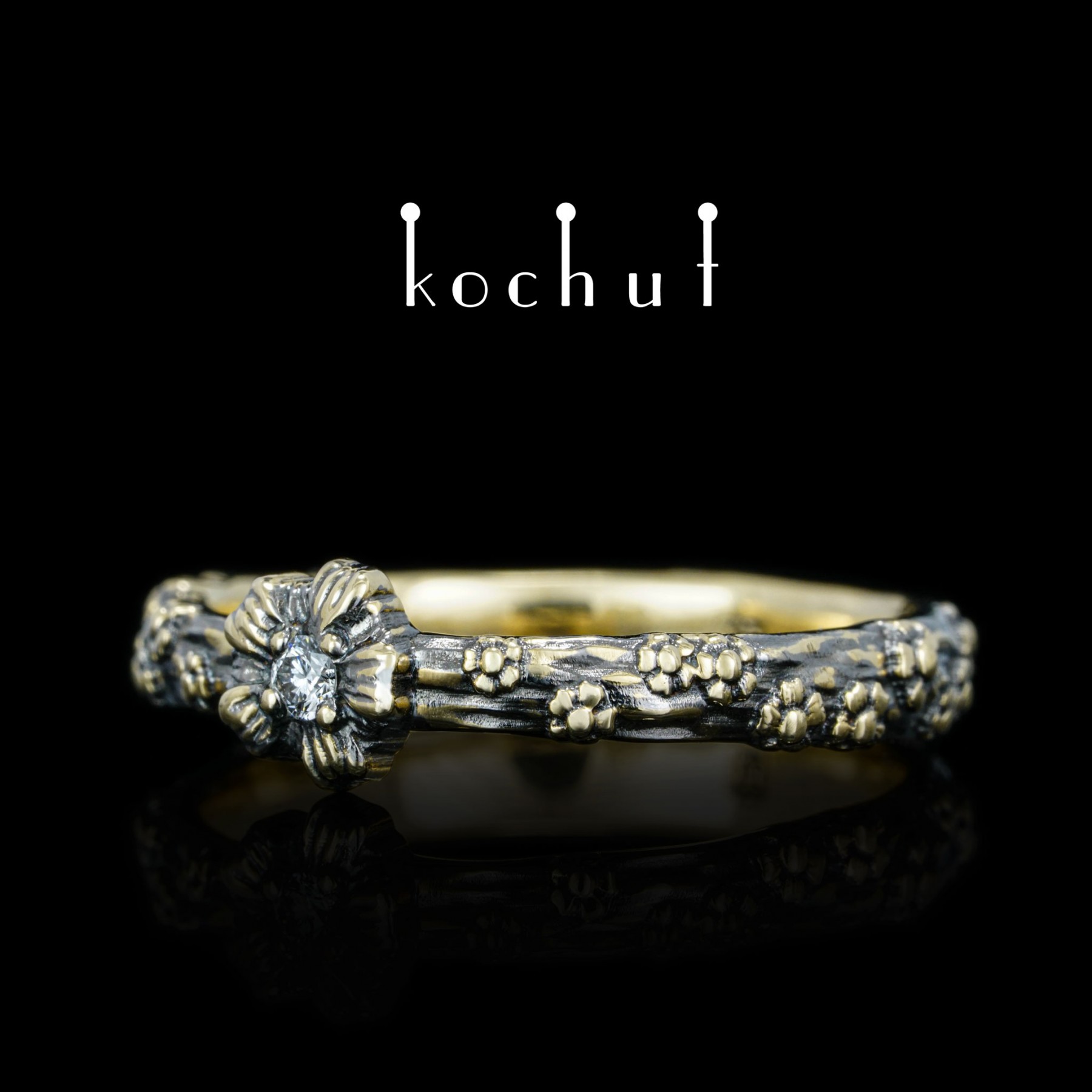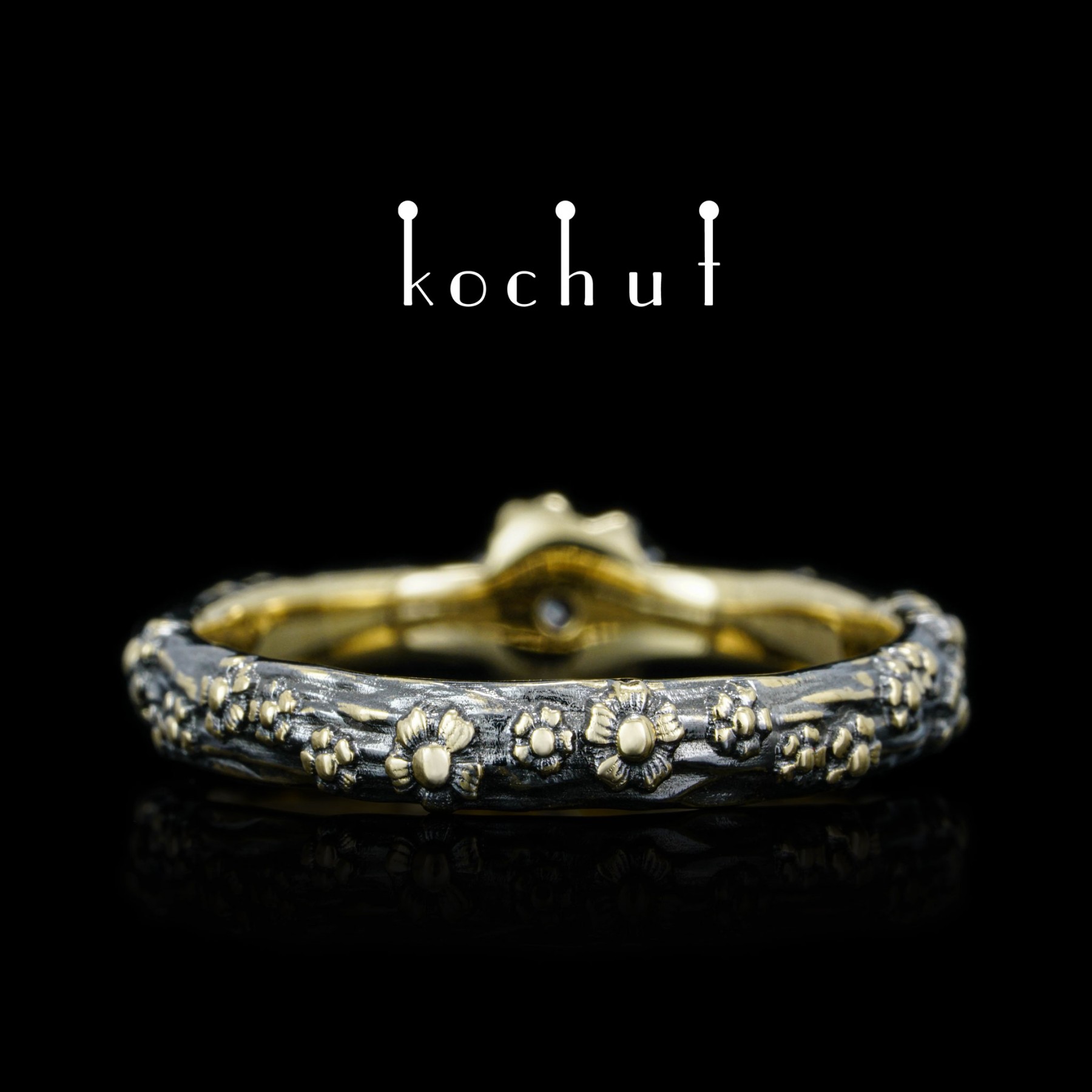 Forget-me-not — white gold emerald ring
Out of stock. Production time to order is approximately 25 working days.
Other variants of this model:
Description
It took the Sun billions of years to emerge from a gas cloud. Another billions of years for the Earth, the water and life appear in space. God did a great job!
One day, he got up at the break of dawn to enjoy the beauty of the world he had created. Giving it a satisfied look, a blessed smile appeared on his sunlit lips. Determined to have a morning coffee, God approached the table by the window — there was a coffee pot made of evening stars web. Suddenly, when reaching out to pour some coffee, there was a delicate and ardent knock on the door.
Of course, it did not bother the perfection of this morning ritual in any way. Actually, he doesn't know what anger is. Because God is the only one to understand the reason for every action in the whole Universe. So he put aside what he was doing and headed for the door to greet an unexpected guest.
Having opened the door, he frowned in surprise, as there was no one behind it. Is that supposed to be a joke? He gifted mankind with complete freedom, and this turned not enough, so they decided to tickle the daily routine of the Creator. But in a moment he looked down and noticed the most tender blue flower with shiny eyes. The flower gazed mischievously at the Creator, filled with grim childish determination.
«Father, — she said. — How could You do that to me? You created the universe, the Earth and breathed life into various incredible beings. And each of them, each! — has a name. How come You forgot about me, Father? Why does everyone have a name, except me?»
A timid excitement trembled in these yellow eyes, when she gave her hasty speech. Naive, she was afraid to incur the rage of the Creator, and at the same time, she could not keep the insult in her heart.
The Creator smiled with his warmest beam. He leaned to the very ground from the height of his enormous stature and gently lifted the flower at his fingertips. He looked at it with his liquid eyes of angel's wing color, and said peacefully: «Yes, my dear, I created You from a heaven fabric and a piece of sunlight. I also created a man from stardust. I did not give people any names, as I dreamed they would be the stars which would come up with their own ones. I wanted a man to be whoever he wants, not what he was called. I did not want to manipulate his choice.
But if You insist....Remember one thing: I have never forgotten and would never be able to forget You. I shall not forget of any being, even if I stop realizing myself being God. Because You are the reason I call myself the Creator.
And You shall not forget about me either. Let it be our secret. Remember how we met, as Your righteous anger was my luck, no less than Your existence. From this moment, Your name shall be the "Forget-me-not". You're my memory, and You will give it to others as well. And especially to those, who cherish their memories more passionately than any treasures.»
Forget-me-nots. Maybe a moment would be enough to forget a life, but sometimes, a whole life is not enough to forget a single moment. Memories and love go deeper into a heart than wounds. And wounds heal, dry up, but love has no end.
Give a «Forget-me-not» ring to the woman, who makes You forget about all the dates, talks and worlds, but remember only one date, one look, one word. And keep Your memory, because it was given to You for the purpose we do not know yet.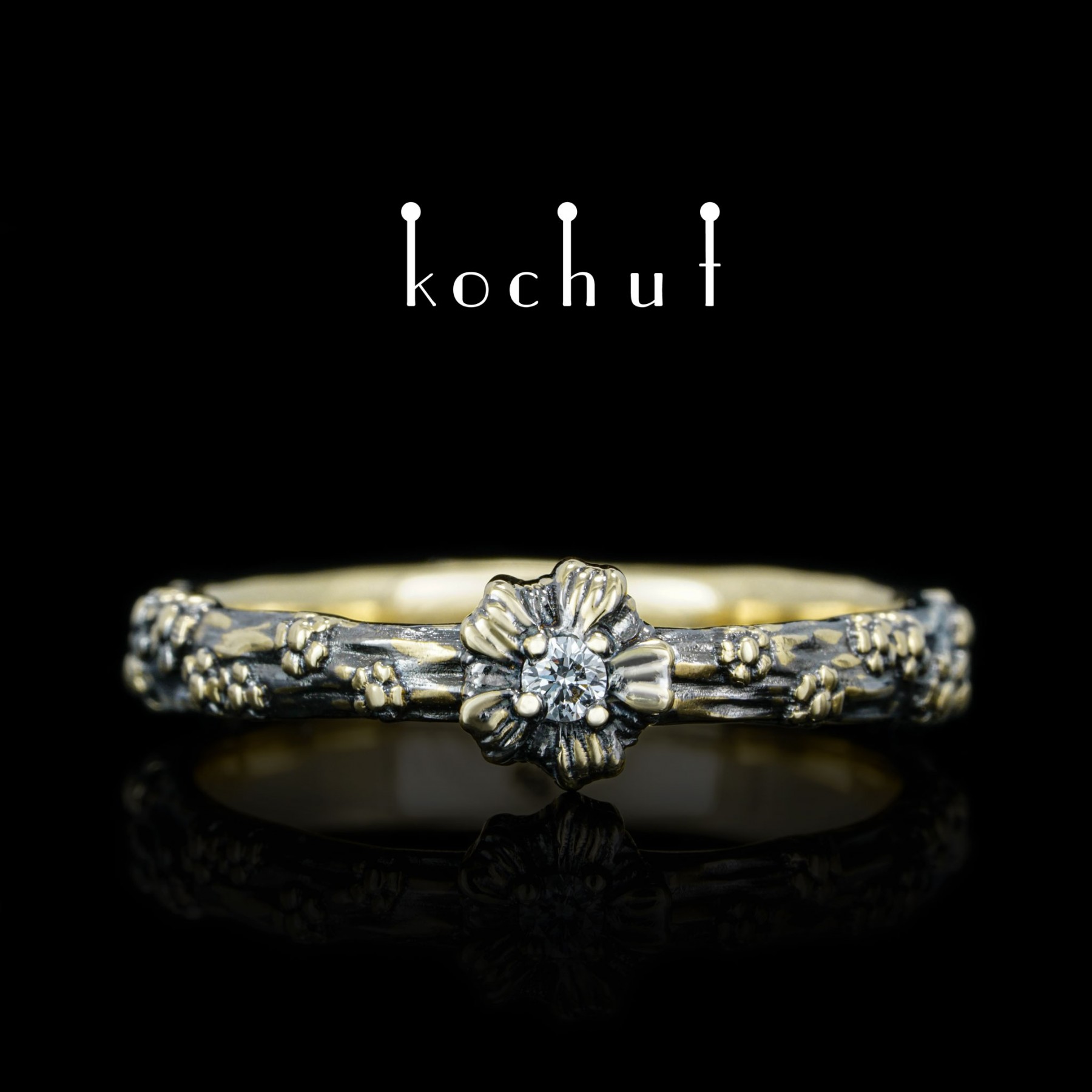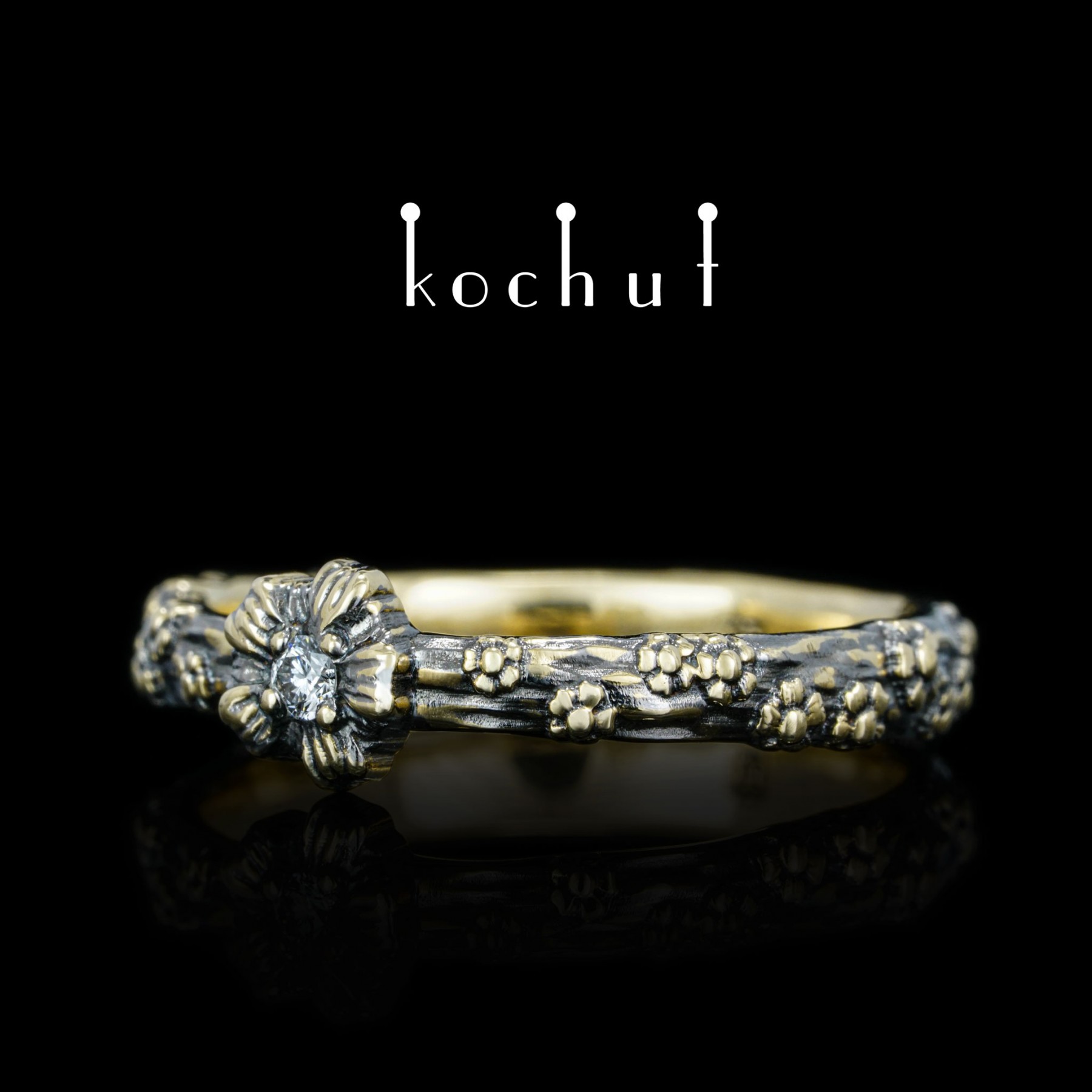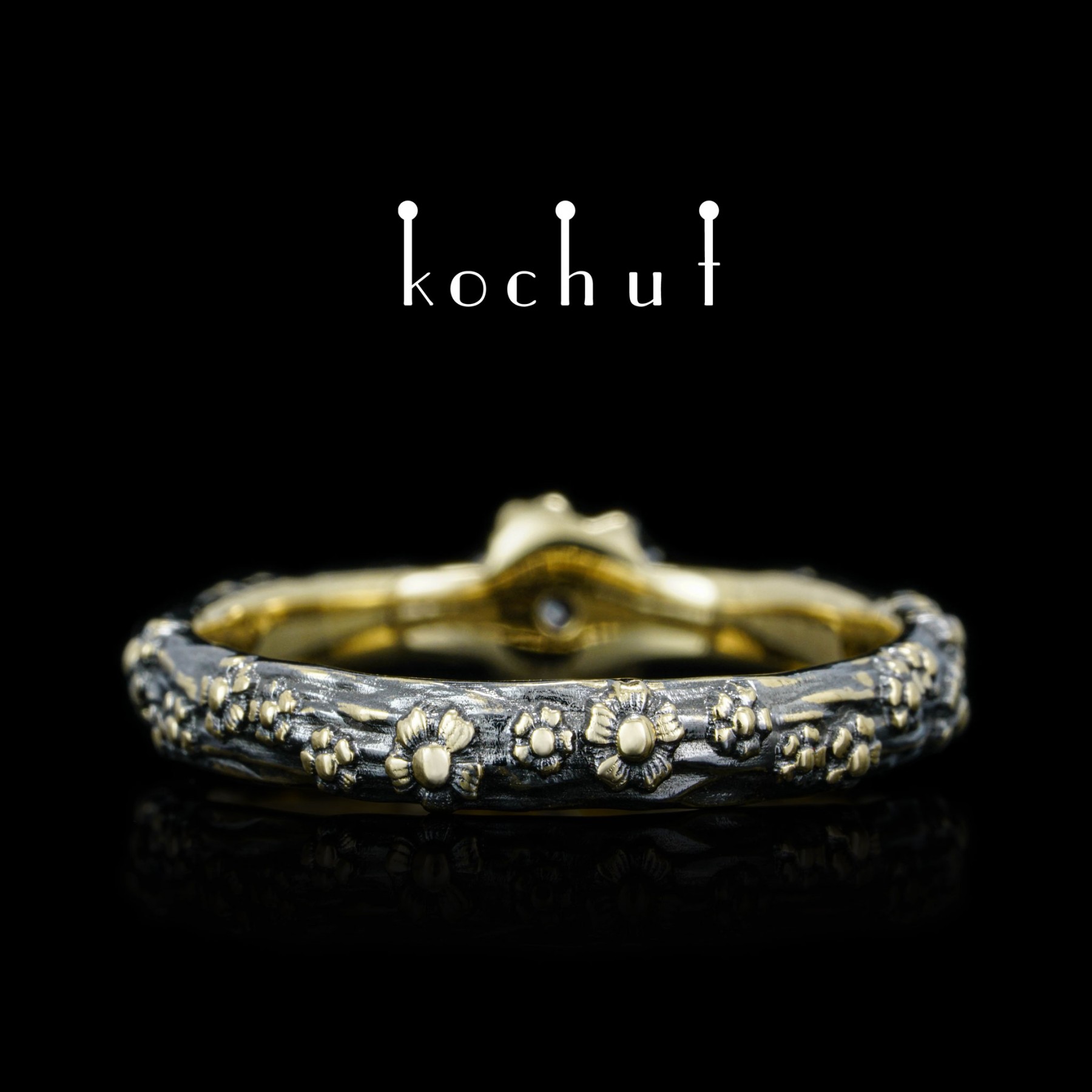 Privacy Preference Centre
When you visit any website, it may store or receive information from your browser, primarily in the form of cookies. This information may relate to you, your preferences, your device, or be used to make the site work as expected. The information is not typically used to identify you, but it can give you a more personalized web surfing experience. You may choose to disallow or prevent some types of cookies from working. Click on the different category headings to learn more and change the default settings. However, you should be aware that blocking some types of cookies may affect your experience on the site as well as the services we can offer. More Information.
Required Cookies
Always Active
These cookies are essential for the website to function and cannot be turned off. They are usually only triggered in response to actions taken by the user such as requesting certain services, setting privacy preferences, logging in or filling out forms. You can set your web browser to block or warn you about these cookies, but the site will then lose some of its functionality. These cookies do not store personally identifiable information.
Performance and Analytics
These cookies allow us to count the number of visits to our site as well as traffic sources so that we can measure and improve its performance. They help us find out which pages what visitors are viewing with frequency and which are among the least popular. All of the information that these cookies collect is integrated and therefore anonymous. If you do not allow the use of these cookies, we will not know when you entered our site and will not be able to improve its performance.
These cookies allow the website to provide enhanced user functionality, which makes your browsing experience more personalized. They can be installed either by us or by third parties whose services we have added to our pages. If you do not allow the use of these cookies, some or all of the services may not work correctly or at all.
Advertising and Social Media
These cookies may be used by our advertising partners through our website. They can be used to profile your interests and display your advertising interests on other sites. These cookies do not directly store personally identifiable information, but rather identify your web browser and device. If you do not allow the use of these cookies, you will receive fewer personalized advertisements.